Japan's reaction to the situation surrounding the Treaty on the Elimination of Intermediate-Range and Shorter-Range Missiles (INF Treaty) was condemned by Russian Senator Konstantin Kosachev, who heads the Federation Council Committee on Foreign Affairs.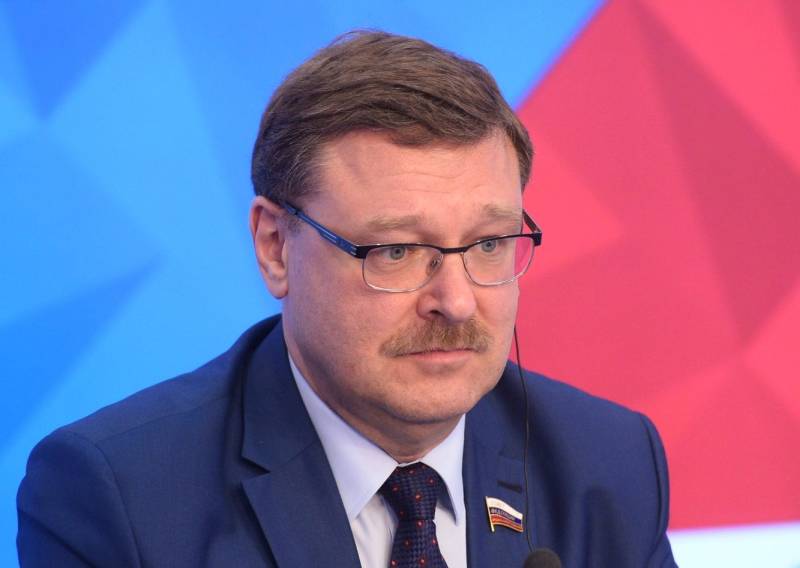 Kosachev believes that by accusing Russia, Japan undermines the "trusting relationship" that has recently developed between Tokyo and Moscow. In addition, this position is also a blow to the image of this country as an independent.
Earlier, the Secretary General of the Japanese Cabinet Yoshihide Suga reacted to the US decision to suspend its participation in the INF Treaty. He stated that his country understood Washington's motives and accused Russia of violating the Treaty.
With such statements, Tokyo undermines the recently emerging trust between our countries, since, like the European allies of the United States, it again hits its own reputation as an independent player in the international arena.
- emphasized the Russian senator. Quotes his words
TASS
.
It should be noted that recently, Japanese Prime Minister Shinzo Abe has been to Moscow several times to agree to transfer part of the Kuril Islands to his country. At the same time, he made commitments that they would not have American military bases. In Moscow, however, many
policy
and public figures say that Tokyo is not an independent player on the world stage - Washington dictates its will to the Japanese leadership.
The statement about the INF Treaty only confirms: Japan, as before, is neither a friend nor an ally, but pursues its policy in the interests of the United States.