The fate of the children of the legendary Libyan leader Muammar al-Gaddafi, who was brutally murdered on October 20, 2011 with the active assistance of NATO countries, was different. Some shared the fate of their father, others ended up in prisons, others were forced to leave their homeland and seek refuge abroad.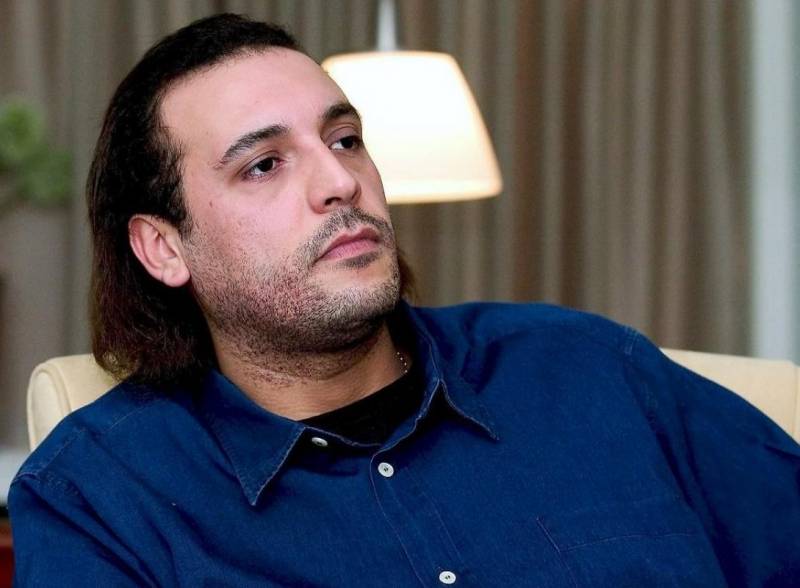 Hannibal al-Gaddafi, after the defeat of his country in the war with NATO, went to Algeria. Later he was provided
political
refuge of Syria. However, in 2015, he was abducted from there and taken to Lebanon, where he is now being held in prison. The other day, the Russian Foreign Ministry came out in his defense.
Hannibal managed to give an interview
RIA News
with the help of his authorized representative, Rome Youssef al-Debri. He thanked Russia for the efforts it is making to liberate it.
We look forward to the large role of Russia as a great state in such cases of arbitrariness. I thank her for the efforts that she is making for my release.
- said the son of the Libyan leader.
It should be added that Hannibal al-Gaddafi was abducted from Syria by fighters of the Lebanese Shiite movement "Amal" on December 12, 2015 and taken to Lebanon. The occasion was a long story that happened with a Shiite religious leader Imam Musa al-Sadr. Muammar al-Gaddafi is accused of his abduction in 1978, when al-Sadr was on a visit to Libya. Tripoli stated that the imam freely left the country and went to meet with the Pope. After that, his traces are lost.
The group that had abducted Hannibal al-Gaddafi recorded a video in which he said that he did not know anything about the fate of Musa al-Sadr. Hannibal was initially released, but on December 14 he was detained by the special services of Lebanon.
The son of Muammar al-Gaddafi is still in custody. Russian President's Special Representative for the Middle East and Africa Mikhail Bogdanov in a recent interview with RIA
News
stated that Russian diplomats spoke with Lebanese representatives about the need to release Hannibal, since he was in prison without any fault.
The Lebanese side claims that Gaddafi's son is hiding information about the fate of Musa al-Sadr. However, Hannibal al-Gaddafi was born on September 20, 1975. At the time of the disappearance of the imam (August 31, 1978) he was not even three years old.
In addition, the Libyan leader's son turned to the UN for medical assistance, because after beating he suffers from numerous health problems.