Recently we
Reported
that showman Vladimir Zelensky, who is one of the candidates for the presidential elections in Ukraine, has become a leader in the race for the country's main seat. And now, it became known that Zelensky, meeting with diplomats from Western countries, announced his desire to hold talks with Russian President Vladimir Putin, which caused a stormy reaction from the public.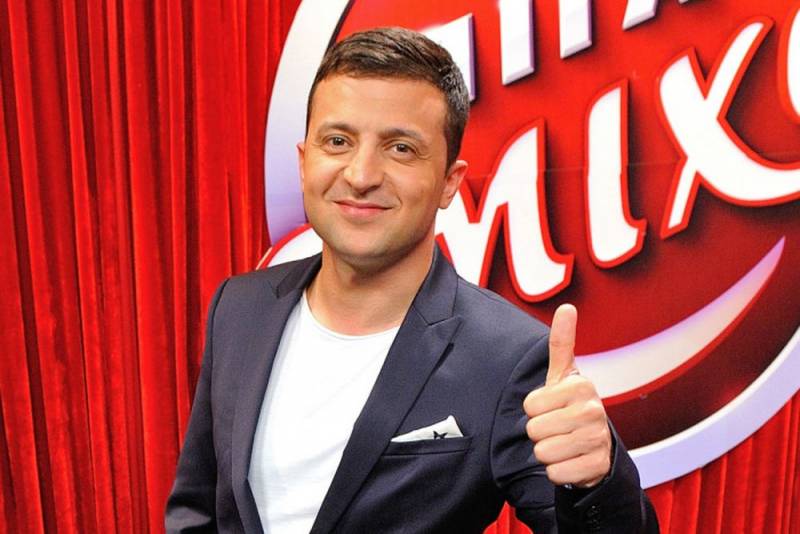 Ukrainian media claim that the meeting took place on January 23, 2019 at the initiative of the ambassadors of Western countries. And reportedly, diplomats were somewhat discouraged by the communication, as Zelensky was very nervous and in some places gave vague answers.
As clarifies Strana.ua, referring to its sources, the ambassador of France Isabelle Dumont most of all "pressed" Zelensky with the question of solving the Donbass problem. Answers to this and other questions Zelensky clearly upset everyone. And when he said that he intended to sit at the negotiating table with Putin, the ambassadors even asked him an intriguing question, more like a hint. Is Zelensky afraid that after this the radicals will burn the presidential administration?
It should be noted that Zelensky's meeting with diplomats took place even before it became known that he had broken into the leaders of the presidential race. Then comes first
was
Yulia Timoshenko. Well, in turn, we will continue to follow with undeniable interest the development of events in Ukraine and inform our readers.