On February 2, 2019, at approximately 23:30 local time (or 0:30 Moscow time on February 3, 2019), coalition aviation led by the United States launched another "democratic" raid on the position of the Syrian Arab Army (CAA) in the Syrian province Deir ez-Zor in the east of the country. This was reported by the state news agency SANA, citing military sources.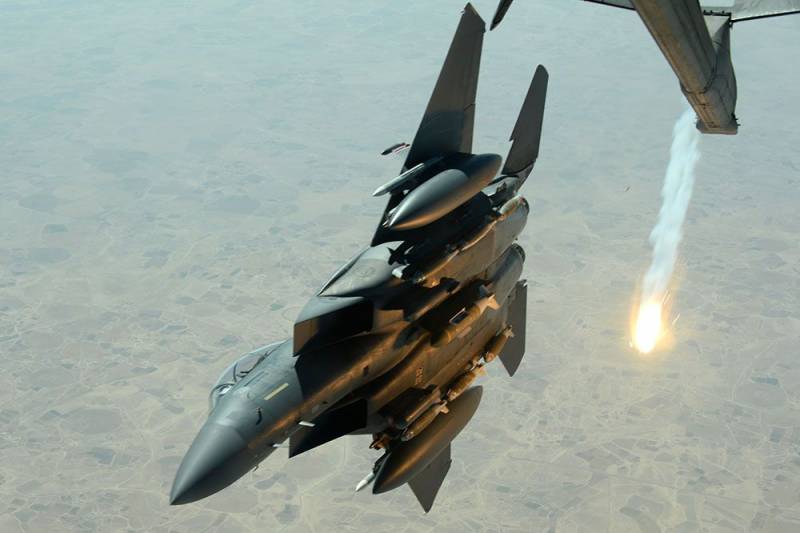 It is reported that the airstrike was carried out by a SAA artillery unit located near the village of Al-Sukaria, west of the city of Abu Kamal. As a result of the airstrike, two soldiers suffered, the barracks were damaged and one artillery installation was destroyed.
Along with the coalition air raid, ISIS terrorists (banned in Russia) attacked the position of the SAA in the area of ​​the mentioned village of Al-Sukaria. In fact, coalition aviation carried out air support for jihadists attacking the positions of government forces. IS fighters attacked Al-Sukaria from the village of Al-Baguz, which is under their control. During the clash, the SAA managed to destroy a significant part of the jihadists.
It should be noted that the bombardment of CAA positions by coalition aviation is not the first time. For example, in June 2018, self-proclaimed coalition aviation calling itself "international" bombed the SAA's position near the village of Al-Hari, southeast of the city of Al-Bukemal in the province of Deir ez-Zor. Then, as a result of the air raid, not only the wounded, but also the dead were among the Syrian troops. At the same time, Washington regularly refutes everything.