Beijing called on Moscow and Washington (the only parties to the INF Treaty) to maintain the agreement and continue to fulfill all its obligations. This "monkey" watching the quarrel between the "eagle" and the "bear" because of her, decided, with a smart look, to insert her "five cents" into what is happening.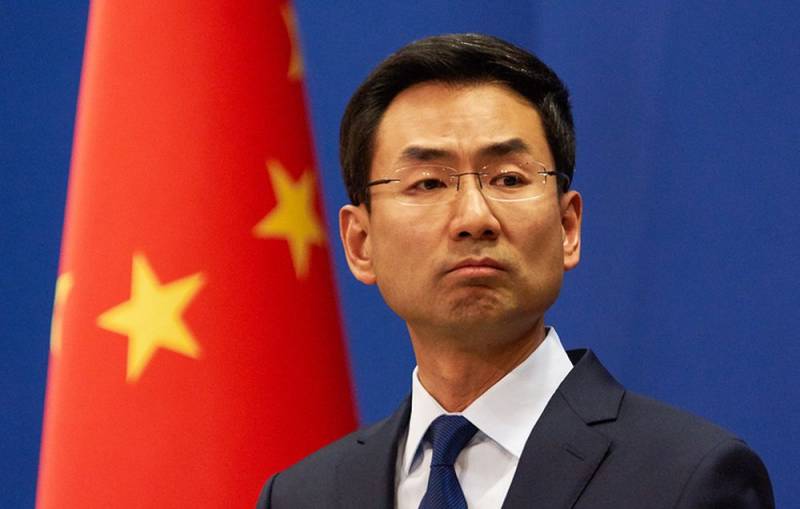 At the same time, China categorically opposes the expansion of the number of participants in the INF Treaty, since it has long possessed missiles prohibited by this agreement. Moreover, Beijing is opposed to the emergence of a new treaty to replace the old one. At the same time, he is concerned about the US withdrawal from the INF Treaty, as this, in his opinion, could provoke a number of serious consequences.
China opposes the multilateralism of this treaty. The paramount task is to uphold the existing agreement and fulfill obligations under it, rather than destroying the former and creating a new agreement
- said in a statement the official representative of the Foreign Ministry of the Celestial Empire Geng Shuang.
It should be noted that China became the real troublemaker and irritant for the United States. The giant buildup of military power by Beijing, including the weapons systems prohibited by the INF Treaty, forced Washington to start inventing claims against Moscow in order to get out of this agreement by any means. But at the same time, the cunning Washington wants to remain peace-loving in the eyes of the world community, putting the blame on Moscow.
And at this time, Beijing is adding fuel to the fire with its statements, rather than silently keeping silent. Although this is no longer of fundamental importance, as Russian President Vladimir Putin has already announced the suspension of Moscow's participation in the INF Treaty, which we
Reported
before that.