Washington continues to cynically ignore international law and previously concluded agreements regarding military detente, stability and security in the world. Therefore, it is not surprising that Russian Foreign Minister Sergei Lavrov accused the United States of violating the Treaty on the Non-Proliferation of Nuclear Weapons (NPT) within the framework of NATO.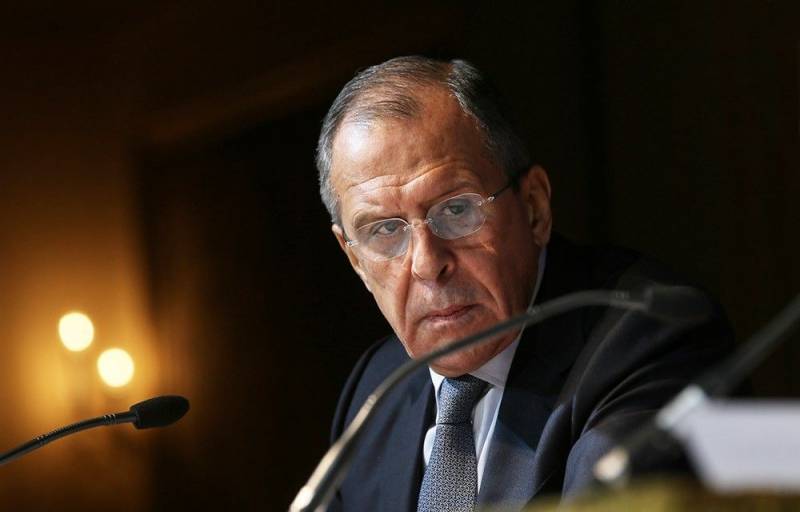 Despite our many reminders, the US makes serious violations of this Treaty within NATO
- said Lavrov.
Lavrov said these words during a meeting with Russian President Vladimir Putin, during which the issue of US withdrawal from the INF Treaty was discussed.
Lavrov said that the Americans carry out the so-called "joint nuclear missions." Thus, the United States is developing skills in using nuclear weapons with the participation of countries that are not members of the "nuclear five."
This is a direct violation of the Non-Proliferation Treaty.
- the minister stressed.
In addition, the Minister is concerned about the start of production of low-power nuclear munitions in the United States. Their danger lies in the fact that they can be used on medium-range missiles. He emphasized that according to Washington, the new provisions of the US nuclear doctrine are already moving into the practical plane, i.e. "Begins the production of such missiles."
It should be added that the United States has already announced the suspension of its participation in the INF Treaty from February 2, 2019. Moreover, back in October 2018, we
Reported
that the United States can withdraw not only from the INF Treaty, but also from the Strategic Arms Reduction Treaty (START-3).