On January 31, 2019, authorities of the island state of Cape Verde (Cape Verde Islands), located in the Atlantic Ocean 600 kilometers off the coast of Africa, discovered more than 9,5 tons of cocaine in the port of Praia on the ESER ship (Panama flag). On suspicion of drug smuggling, 11 Russian sailors, crew members of the vessel, were detained.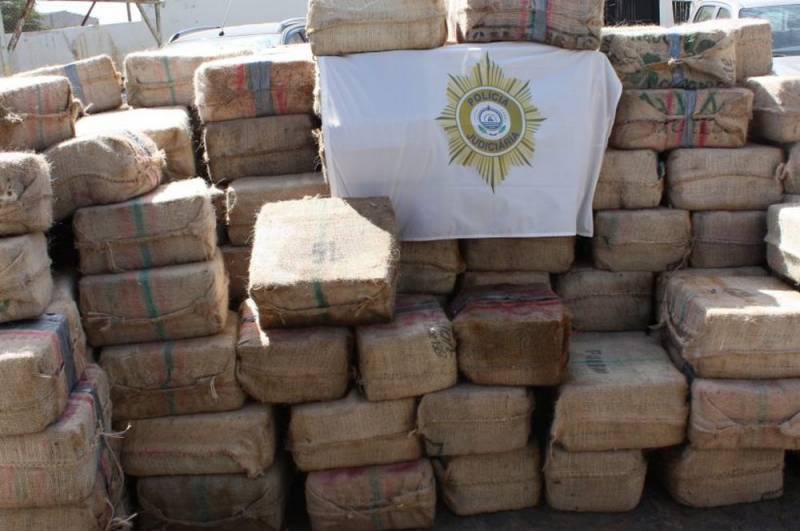 The Russian Embassy in Cape Verde said that the Russians are feeling normal, they are being treated without violations. Diplomats clarify that they are in contact, both with the investigating authorities and with compatriots, i.e. they "keep their finger on the pulse."
It should be added that the ESER was heading from Panama to Morocco (the city of Tangier). However, the ship had to make an emergency stop and call at the port of Praia due to the death of one of the crew members for unknown reasons. After that, the local police boarded and began its search, as a result of which 260 bales were discovered (with a total weight of 9,57 tons). Inside them is a white powder, and according to local law enforcement authorities, the samples (tests) show that it is cocaine.
It should be noted that the 1985 ESER vessel, allegedly owned by the Turkish company GEMICILER DENIZCILIK. However, according to this company, the ship was sold on November 6, 2018 to Ecolive de Panama.
At the same time, the Cape Verde police said that the authorities were informed by the Maritime Center for Analysis and Operation (coordinating the drug control of seven EU countries) that the ship was suspected of transporting prohibited substances. According to preliminary data, the court on choosing a preventive measure for 11 Russians (including the captain of the vessel) should be held on February 2, 2019. However, it is doubtful that the detainees will be released until their attitude to the prohibited cargo is clarified.