The "revival" of the Russian aviation industry is more and more like projection. First, the government laid out $ 2 billion for the short-haul SSJ-100, which was not commercially successful. According to some estimates, the medium-range MC-21 will cost over $ 2025 billion by 7. Moreover, the MS-21 is clearly going to rise in price even more because it fell under US sanctions. Now domestic innovators from the aviation industry are threatening to make a supersonic passenger liner "for only" $ 1,6 billion.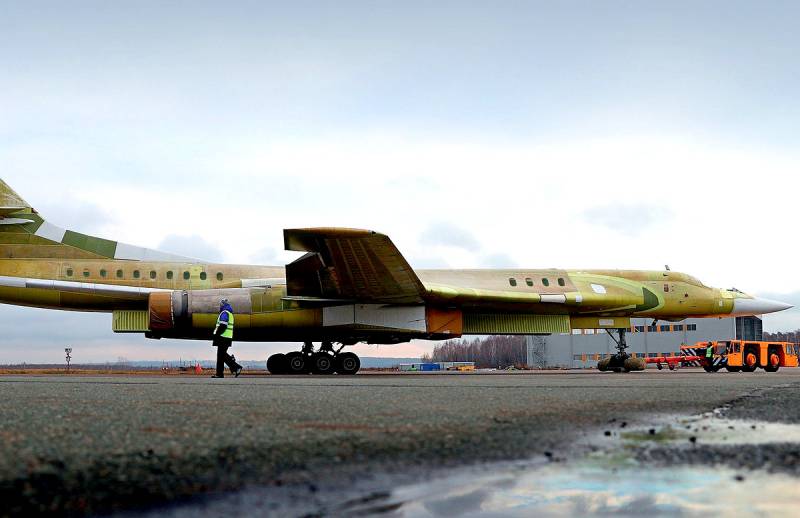 The idea to create a civilian business jet based on the strategic bomber Tu-160 was expressed by President Vladimir Putin. Officials from the aircraft industry immediately took the visor and connected all the main research institutes and design bureaus to work. Over the past two years since the announcement of the creative idea, 1,37 billion rubles have been spent. In total, the developers call the figure of 105 billion rubles for a brand new supersonic business jet, i.e. $ 1,6 billion at the current exchange rate. Why do independent experts consider these promises to be beautiful fairy tales?
Roman Gusarov, chief editor of Avia.ru portal, explains:
This is unrealistic. For that kind of money, they won't make a plane from scratch, and besides, an engine must be made.
Indeed, a supersonic airliner will face a number of problems, some of which will become insoluble for him:
At first
There is no economical engine for this aircraft. Tu-160 go to supersonic afterburner only for a short time. Moreover, a colossal amount of fuel burns out, and the resource of existing engines is small.
The USSR already had its own supersonic airliner Tu-144, but it was decommissioned due to its high cost. Formally, the occasion was two plane crashes with his participation, but one of them occurred during the testing of a new engine, which Soviet engineers tried to make more economical. Today, the creation from scratch of a new energy-efficient engine for a supersonic airliner is a complex and long-term task, the budget of which can at times exceed the declared 1,6 billion dollars.
Secondly
, a similar business jet may simply not find a market for itself. The capacity of 30 passengers and the high cost of the flight due to the high consumption of kerosene makes it extremely narrow in specialization. In Russia, only oligarchs and top managers can afford it at the expense of state corporations. Perhaps a number of aircraft will be able to acquire Chinese billionaires and Arab sheikhs. But the most promising American and European markets will be closed for the liner, because there it will not pass certification.
As a result, supersonic liners will become a very expensive toy that will not only be created with public funds, but also acquired at their expense. All of their potential buyers will be sponsored in one way or another at the expense of budget subsidies. It's no secret that the Americans at one time considered the possibility of creating their own supersonic airliner, but left this venture. The problem for them was not
technical
,
economic
: for such aircraft, according to their calculations, there simply was not a sufficient sales market.
So why is the state getting involved in another expensive and unpromising project? The mentioned Roman Gusarov expresses the following point of view:
After 9 years, the people who started the project will not be in their places and there will be no one to ask, but for the time being the money will be spent on research and scientific work.
According to the expert, everyone involved in the project will simply take billions of dollars to develop, make a plane, but without an engine. After that, the project will be safely buried, but in the coming years they will ensure a comfortable life.