Afghan authorities, controlling no more than half of the country's territory, are sounding a genuine alarm. The official Kabul, recognized by the UN, is really afraid of the withdrawal of American troops from this country and it can be understood.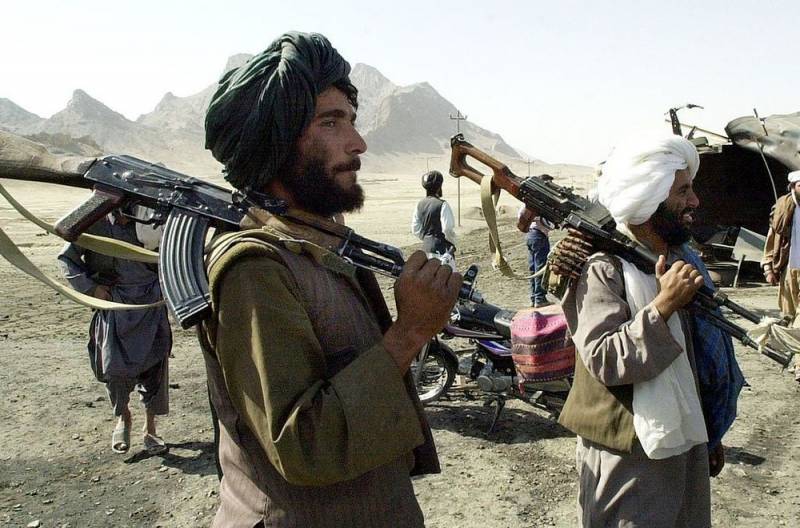 The thing is that of the 30 thousand troops of the Western coalition stationed in Afghanistan, less than half take part in real combat operations. Out of the total, only 14 thousand US troops are actually fighting the local Taliban movement (banned in Russia), and not only engaged in exclusively "educating" the Afghan military and various special services. The remaining 16 thousand are military from other NATO countries and allied states, but they do not participate in military operations, but act as military advisers, i.e. they only shoot back if they are attacked.
Therefore, it is not surprising that the head of the Supreme Peace Council of Afghanistan, Omar Daudzai, believes that the withdrawal of the US military will lead to increased bloodshed. In any case, the negotiations of the delegations of Washington and the Taliban in Doha, about which
сообщалось
earlier, they "added clarity" to what was happening, although neither of the parties officially took on any specific obligations. After that, on February 1, 2019, Daudzai aired on CNN.
He added that the Taliban leaders are very cautious, as they fear that negotiations with the Americans will have a demoralizing effect on ordinary militants and field commanders. After all, the "infantry" may begin to wonder, "why are they fighting, if the authorities are negotiating."
It should be noted that before this interview, The New York Times was given by Zalmay Khalilzad, he leads the Washington delegation in negotiations with the Taliban. This is a Pashtun, a native of the city of Mazar-e-Sharif (Afghanistan). But he has long been a US citizen and was even an ambassador to Iraq and Afghanistan.
So, Khalilzad said that Washington and the Taliban reached agreement in principle on the framework of a peace agreement. According to him, the Taliban guaranteed that they would not harbor terrorist groups on their territory. In this case, it is now only a reduction of the US military contingent by 50%. However, he did not rule out that in exchange for a truce and negotiations between the Taliban and Kabul, a complete withdrawal of US troops from this country could take place.
It must be added that the Taliban, before that, basically refused to conduct any negotiations with Kabul, considering the official authorities puppets of the United States. At the same time, the Taliban is at war with the Islamic State terrorist organization (banned in Russia), and the United States regularly
exempt
ISIS terrorists from Taliban prisons.