The Chinese Ministry of Commerce said that during the last round of negotiations with the United States, Beijing agreed to reduce the imbalance in mutual trade. China expressed its readiness to increase imports of agricultural products and energy from the United States. In addition, representatives of both states specified a further schedule for consultations.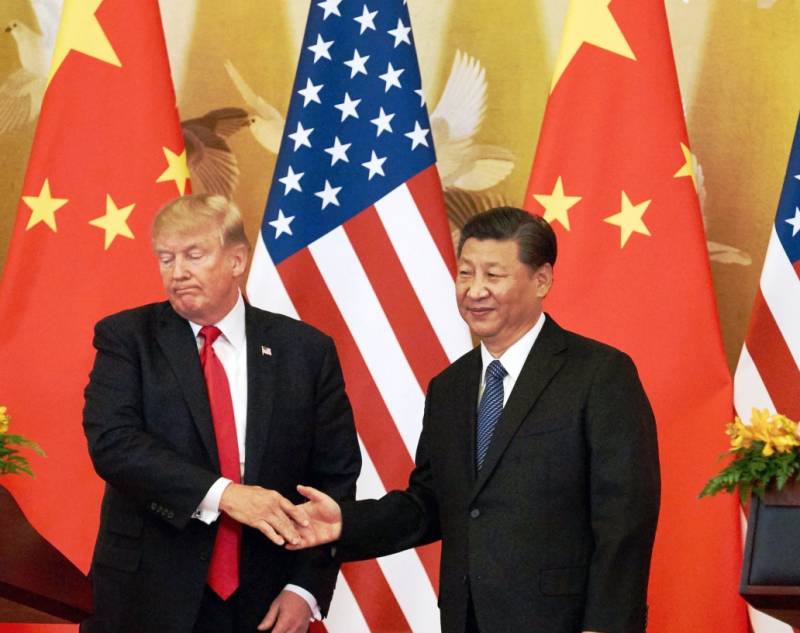 The conversation was devoted to the topics of trade imbalance, protection of intellectual property and non-tariff barriers.
The parties held honest, substantive and fruitful discussions.
- said in a statement by the Chinese department.
Earlier, US President Donald Trump threatened China with the introduction of additional duties. This can happen if Beijing and Washington fail to agree and conclude a trade deal before March 1 of the current year.
The trade war between the two countries began in 2018 - the United States and China "exchanged" an increase in trade duties on certain goods. In December of that year, the GXNUMX summit was held in Argentina. As part of this event, American and Chinese representatives were able to talk about the cessation of hostility. Chinese leader Xi Jinping made a promise that his country would buy American agricultural products and make efforts to correct trade imbalances.
Trump also made concessions to China. If before the dialogue he threatened to raise duties on a number of Chinese goods from 10 to 25 percent from January 1 of this year, then after negotiations he postponed this measure. At the same time, the American president set the condition that the parties should agree on a number of problems within 90 days.