Recently we
Reported
about the video that appeared on the Web, which clearly shows how the Russian Su-27 fighter intercepted a NATO fighter in June 2017 and rigidly drove it away from the government side. Now it became known how Web users in the West reacted to this video.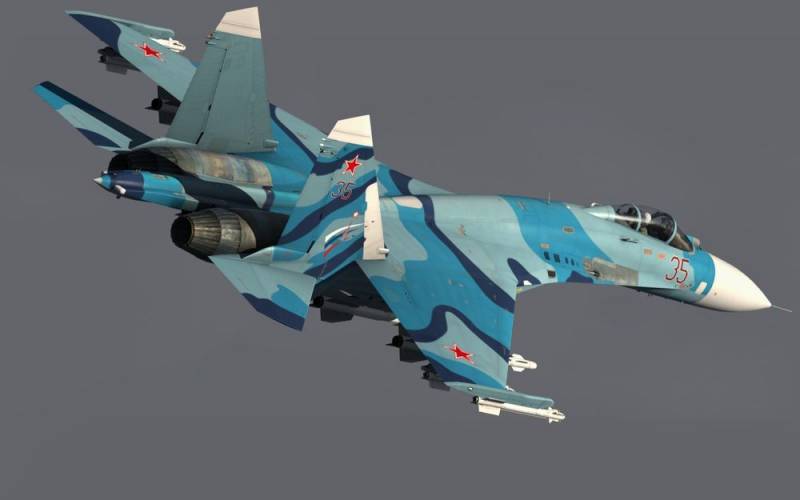 It should be noted that the video of the incident was published by many well-known Western publications, for example, Daily Mail and The Aviationist. This was reported
RIA News
. At the same time, the reaction of the public was different, from off-scale emotions to sound and logical reasoning. But there was no one indifferent.
Oh my god, this is just crazy!
- emotionally wrote user @ Kenneth83258000.
Caught unawares ... like a cat rushed to a mouse
- so the user qlswtwen530 reacted to the video.
We must pay tribute, some users did not see aggression in the actions of the Russian pilot. Although in some media in the West this incident appeared as "Kremlin aggression". However, the reaction of people speaks for itself.
I do not see any aggression from the Su-27
- frankly wrote the user Archange Gabriel and many agreed with him.
At the same time, many residents of Western countries began to be interested in the question of what the US military aviation does in the sky above the Baltic Sea.
What the hell are Americans doing in the Baltic?
- the user GeeHardy was indignant.
American fighter in the Baltic? Is he lost? It is located about 6000 miles from the United States and right at the Russian base. And do you blame the Russians? How would you react to MiGs flying near New York?
- Logically wrote user Wayne Clarke.
And to understand the reaction of Europeans is not just possible, but necessary. Indeed, in the event of an armed conflict between the United States and Russia, it will be Europe that is extreme, with all the consequences. And they understand this very well.