While society in Russia is excited by the discussion of the idea of ​​concluding a peace treaty with Japan and fears that part of the Kuril Islands might be transferred to Tokyo's control, the Japanese leadership does not demonstrate peace-loving moods. There is only one thing behind the rhetoric of Japanese Prime Minister Shinzo Abe, who has often visited Moscow, about the prospects for cooperation between the two countries - the desire to get the Kuril Islands.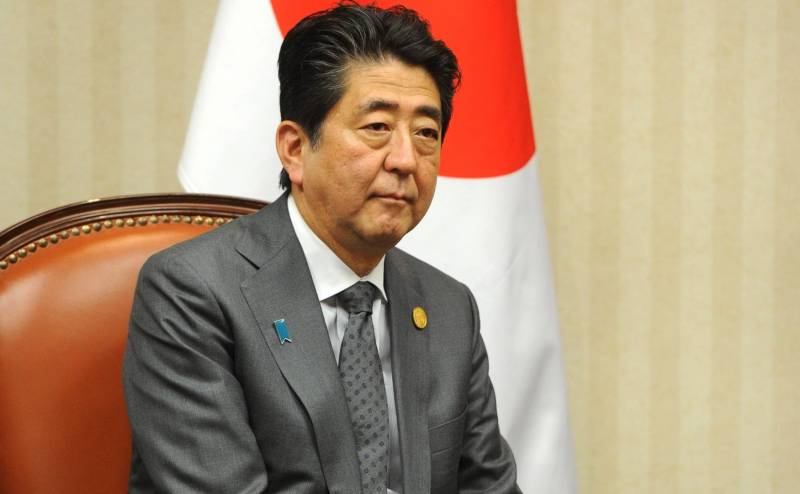 Speaking to the lower house of the Japanese parliament on January 30, Abe called the islands "northern territories" and stated that Tokyo continues to regard them as their original lands.
He also said that in order to sign a peace treaty with Russia, Japan insists on determining the ownership of all four islands - Iturup, Kunashir, Shikotan and Habomai.
Northern territories are our lands. No changes to this position.
- said Abe.
At present, the Prime Minister noted, the parties are conducting a dialogue based on "all agreements reached to date," but the Japan-Soviet Declaration of 1956 remains the only document ratified by Moscow and Tokyo.
The ninth article of this document assumes the continuation of negotiations on the conclusion of a peace treaty and determines that after its signing, the Habomai ridge and the island of Shikotan will be transferred to Japan
- said Abe.
It turns out that at first glance, there is a certain contradiction in the position of the head of the Japanese government. On the one hand, he calls all the Kuril Islands "his territory," on the other hand, he relies on a document in which he talked about transferring only Shikotan and Habomai, and even that on certain conditions. Unfortunately, there is really no contradiction. This resembles the predator's desire to grab at least a person's finger, so that in the future - bite off the whole hand. Only one question arises: is it possible to have a serious business with such a partner and to trust his promises? For example, solemn assurances that the US military bases will not be deployed on the islands.