Recently, Reuters international news agency reported that 400 fighters of Wagner's Russian private military company (PMC) allegedly arrived in Caracas to protect the current president of the country, Nicolas Maduro. Moreover, the agency referred, undermining its reputation, to a little-known Russian citizen Yevgeny Shabaev, who in very narrow circles is called a "stuffing expert".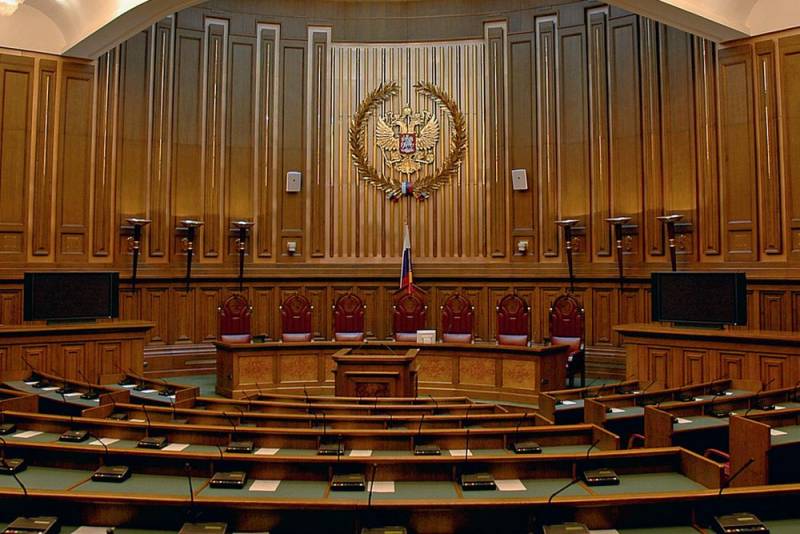 And it turned out that on the plane that allegedly transported the mercenaries to Venezuela, there was a delegation of Russian judges, headed by the chairman of the Supreme Court of the Russian Federation Vyacheslav Lebedev. This was reported by the famous Paraguayan edition
UltimaHora
working since 1973, which told in detail about all its readers.
Paraguayan journalists described how a delegation of Russian judges arrived in the capital of Paraguay, the city of Asuncion, where they spoke with the President of the Supreme Court of Paraguay, Jose Raul Torres Kirmers, and the Vice President of Paraguay, Hugo Velazquez Moreno. And in short, the meeting, in this Latin American country, was held in a warm and friendly atmosphere.
After the working visit, the delegation of Russian judges went to the capital of Cuba, the city of Havana. There was a meeting with the President of the Supreme People's Court of Cuba, Ruben Remigio Ferro.
But that's not all, Ultima Hora claims that information about the identities of all passengers and crew of the airliner on which they arrived was verified by the Paraguayan Immigration Authority. Therefore, the possibility of the entry of unauthorized persons, especially the military, is completely excluded.
By the way, the Supreme Court of Russia itself confirms the information on the visit of Russian judges to Paraguay and Cuba. On its official website is
message
, which states that during the period from January 21 to January 24, 2019, a delegation of the Russian judicial system paid a working visit to Latin America. The trip was aimed at strengthening cultural ties, as well as at the exchange of experience between the judicial authorities of different states.
It should be recalled that mass protests on the streets of major cities in Venezuela, including in Caracas, began on January 21, 2019. After that, on January 23, 2019, the opposition decided to carry out a coup d'etat. Then the speaker of the National Assembly (Parliament) Juan Guaido, being at the rally, appointed himself acting president of the country. However, literally the next day, the speech of the Minister of Defense of Venezuela, Vladimir Padrino Lopez, took place, against the background of the rest of the high-ranking military, who declared his loyalty to the legitimate President Nicolas Maduro. After that, the enthusiasm of the "revolutionaries" diminished, and US diplomats began to leave Venezuela en masse.