Seeking to finally strangle
the economy
Venezuela, so that later it would be possible to shout even louder about the "regime that brought the people to grips", Washington imposed additional sanctions against this country. U.S. President Donald Trump has signed a decree restricting the Central Bank and the Venezuelan state-owned oil company PDSVA. Moreover, any person acting in the interests of the legitimate president of the Latin American state, Nicolas Maduro, may fall under punitive measures.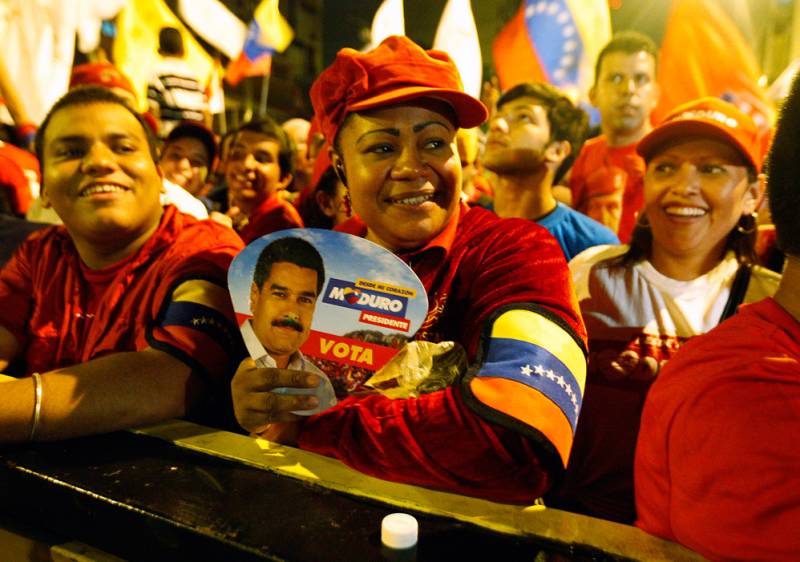 The U.S. Treasury Department blocked the assets of Venezuelan state oil company, causing her damage in the amount of $ 7 billion. The most cynical thing is that Caracas is allowed to trade "black gold" with the Americans, but all funds will go to frozen accounts.
In Washington, they say that sanctions against PDVSA will be lifted only if Juan Guaidó becomes the head of Venezuela. It is worth recalling that this is the opposition, whom Trump recognized as acting Venezuelan president a few minutes after he "elected" himself at a rally of his supporters (as it later turned out, this "self-election" was carried out under US pressure).
Meanwhile, lawful president Nicolas Maduro on radio Miraflores emphasized that new US sanctions are illegal. He accused the US authorities of trying to take away PDVSA's subsidiary, Citgo, from the country. Maduro said that Caracas will take retaliatory measures - of a political, legal and technical nature.
These new sanctions are also considered illegal in Russia. Spokesman for the Russian President Dmitry Peskov told reporters about this decision by the United States the following:
In general, the legal leadership of Venezuela has already characterized these sanctions as illegal. You can fully join this point of view.
This act of Washington was also criticized by Russian Foreign Minister Sergei Lavrov. During a press conference following a meeting with his colleague from Sierra Leone, Ali Kabboy, the Russian Foreign Minister recalled that Washington has a similar "experience" in dealing with other people's money. So, measures to freeze accounts were applied in relation to Iraq, Iran, Libya, Cuba, Panama, Nicaragua. And now Washington is trying to extract additional benefits from the situation.
Today, it was reported that the sanctions were applied to the Venezuelan oil and gas company PDVSA, to its North American subsidiary Citgo. At the same time, which once again emphasizes the cynicism of what is happening, American companies that operate in Venezuela are excluded from the sanctions regime. That is, they want to change the regime, and also profit from it
- emphasized the head of Russian diplomacy.