It is already obvious that the attempt of the next coup d'état in Venezuela, which began on January 23, 2019, stalled and everything is not going exactly as the organizers would like. Oppositionists failed to enter the presidential palace on the initial informational revolutionary wave, carefully highlighted in the West, and the situation turned into a sluggish state.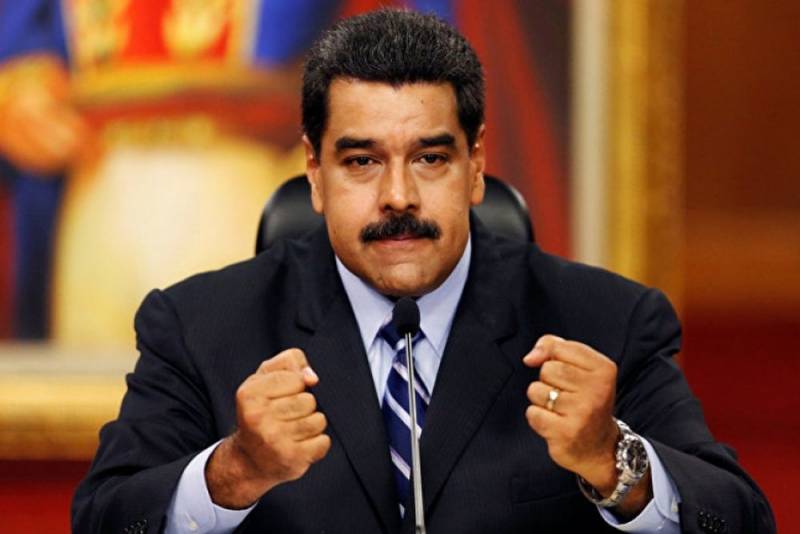 Thanks to this, the official Caracas managed
escape
from the majority of US diplomats who have densely entrenched in this Latin American country and begin preparations for a counterattack against both the "revolutionaries" and the collective West, which decided to rob Venezuela under the guise of what is happening. After all, it is not in vain that the legitimate president of Venezuela, Nicolas Maduro, called the toughening of US sanctions illegal and promised that Caracas would take measures to protect its interests.
We will do everything legal
political
, operational measures, technical, commercial, to protect the interests of Venezuela in the United States and in our homeland
- said Maduro.
He directly accused the United States of "stealing the oil and gas company Citgo." We are talking about the American "daughter" of the Venezuelan state oil corporation PDVSA. Then he added that the Venezuelan authorities will give a "symmetrical answer" in the near future.
It should be noted that before this, US President Donald Trump signed a special decree authorizing specific measures to be taken against the Central Bank of Venezuela, the aforementioned PDSVA, as well as against any person allegedly acting in the interests of Maduro. After that, the US Treasury Department instantly blocked PDSVA assets for $ 7 billion.
Not far behind Washington and London. The experience of centuries of piracy, robbery and the slave trade makes itself felt. The UK government has already stated that $ 1,2 billion in gold bullion held by the Bank of England and owned by Venezuela will not be transferred to Caracas. And this is understandable, because these "bricks" of beautiful yellow color will look very harmoniously against the background of the golden piano of Saddam Hussein, carefully "saved" by the queen from Iraq.