It is no secret that the issues of integration of the self-proclaimed republics of Donbass (DPR and LPR) with Russia are vitally important for them, because they are trying to survive in difficult
economic
,
political
, legal and other conditions. Therefore, it is not surprising that on January 28, 2019, when the head of the DPR Denis Pushilin met with the youth of the republic, he was asked when the process of integration of the DPR with Russia would be completed. After all, this is what the local residents are most worried about now.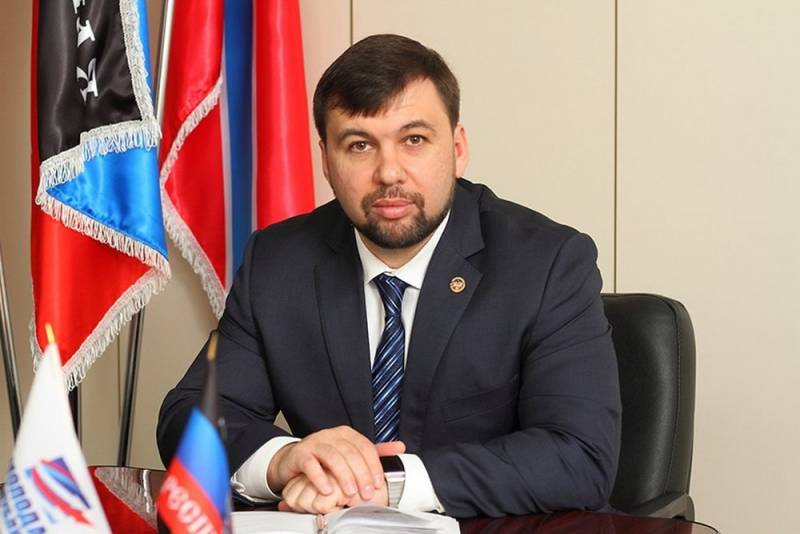 This is more of a political issue. Integration of Donbass with Russia has already entered a more intensive phase, but we still cannot say that it will end tomorrow or the day after tomorrow. Now we are getting acquainted with the regions of Russia, and they are with us. In the framework of the Russian Center, representatives of the Republic participate in exhibitions and forums. The integration process will continue. I am sure that this year will be interesting. And judging by the aggressive rhetoric of Kiev - we will move away from it and, accordingly, get closer to where we want - to Russia
- said Pushilin,
transmits
official website of the DPR.
We remind you that
situation
on the line of demarcation (contact) in the Donbass remains stably complex. They didn't stop shooting there and are unlikely to stop shooting in the near future. In any case, before the election of the new president of Ukraine for sure. But on January 30, 2019 in Minsk, the next meeting of the Trilateral Contact Group (TAG) to resolve the conflict in the Donbass should be held. Although there is vanishingly little hope for any result from this meeting.
And after the election of the new president of Ukraine, something radically will not be able to change. In any case, until the end of 2019. Since the parliamentary elections to the Verkhovna Rada are scheduled for the fall of 2019. Therefore, it is not necessary to wait for any major changes in the Donbass until 2020.