We did not have time
report
about what obstacles stand in the way of concluding a peace treaty between Tokyo and Moscow, as it became known that Washington wants to mark a new missile defense radar in the country of the "rising sun" by 2025. It is not difficult to guess that for Russia this topic is very sensitive, since there will be more than one radar.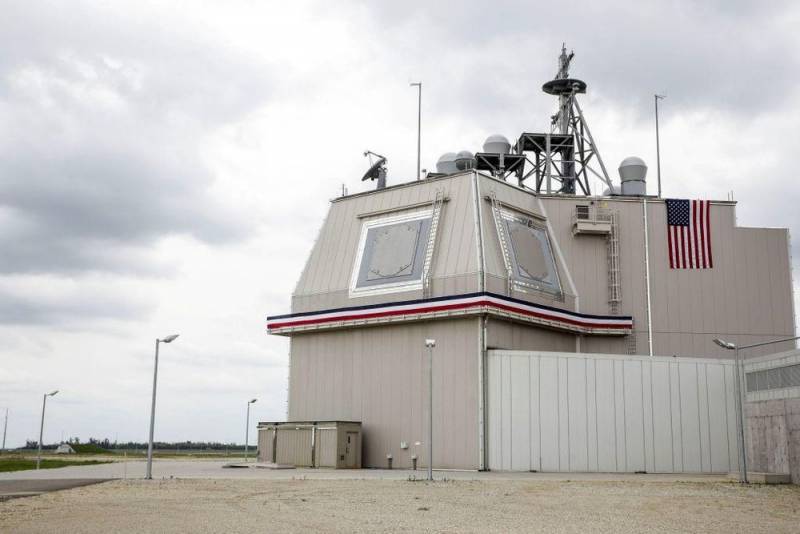 Japanese Newspaper Delivers Information About New Missile Defense Radar
Yomiuri
. According to the publication, the Americans want to seriously modernize (strengthen) their missile defense system and this should make the defense against intercontinental ballistic missiles (ICBMs) even more powerful. Initially, in 2023, a new missile defense radar should appear in the Hawaiian Islands (USA), and a little later, in 2025, the turn of Japan will come. Then the missile defense coverage area will become much wider.
It is noted that according to the plan of the American command, this tracking system should not only determine (record) launches of ICBMs, including from mobile launchers, including information about the launch site. It should also report the flight path of ICBMs for their further destruction with the help of anti-ballistic missiles located in California and Alaska.
The newspaper writes that such a powerful radar can have a serious impact on the environment, so there is a high likelihood of opposition from local residents that will interfere with plans to deploy this radar in Japan. At the same time, by 2023, Japan intends to deploy on its territory in the prefectures of Yamaguchi and Akita, two American ground-based missile defense systems Aegis Ashore, which has already caused a negative reaction on the ground. Therefore, it is too early to speak about the perspective of 2025.
However, an important point should be noted. The emphasis on the need to expand the US missile defense system in this region of the planet is placed exclusively on the DPRK. Rather, to eliminate a possible missile threat emanating from Pyongyang. Indeed, it is allegedly only with this that Washington's strong desire to place radars as close as possible to the Korean Peninsula is connected.
At the same time, about such powerful states as China and Russia, which have an incomparably larger arsenal than the DPRK has, the Americans delicately bypass their attention without even mentioning it. And it is this feature that causes the most suspicions in Moscow and Beijing.
In fact, the Americans are simply using the rhetoric around Pyongyang's nuclear missile program as an excuse to get to Russia and China as close as possible. It is not in vain that on January 17, 2019, US President Donald Trump introduced amendments to the Strategy for the Further Development of the US Missile Defense System. This had to be done in order to expand the US presence in the Asia-Pacific region.