The chances of Venezuelan opposition leaders led by pseudo-impostor Juan Guaido to carry out a coup are very illusory (despite American support) as long as the country's legitimate government is supported by the Armed Forces. However, as was the case in other victims states.
Technology
"Color revolutions", the opposition and its external patrons seek to bring about a split in the army.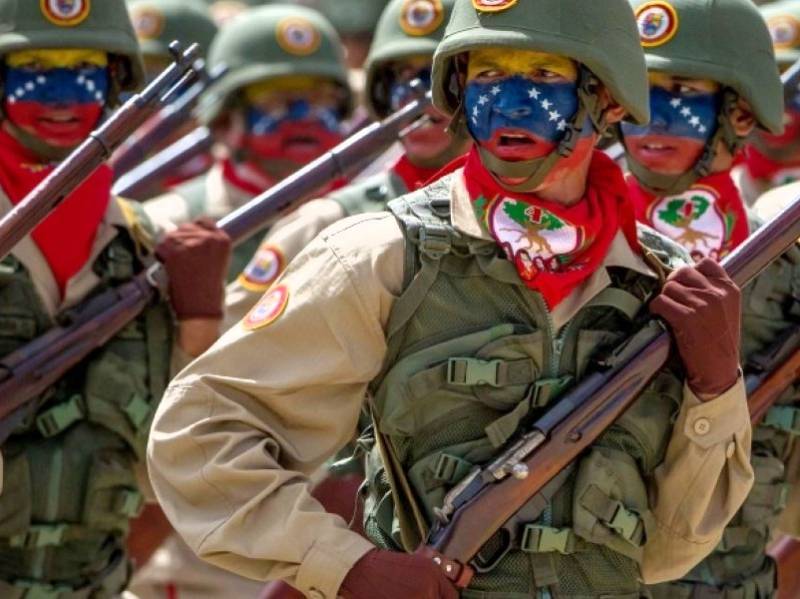 Guiado said that he is trying to find a common language with the military, as well as with officials, so that they go over to his side and participate in the overthrow of President Nicolas Maduro.
We are negotiating with officials, civilian and military ... This is a very delicate topic related to personal security.
- declared the "president" recognized by Washington to the American newspaper Washington Post. He added that the opposition is conducting such conversations secretly so as not to attract the attention of the country's current authorities.
In addition, Guaido published on his Twitter page the text of the so-called amnesty law, which he invented (more precisely, by his curators). It states that persons holding public office may be exempted from liability for acts committed from January 1, 1999 to the present. With the help of this law, the opposition, together with those who stand behind them, expect to attract the hesitant, who fear persecution if the coup d'état is successful.
Unfortunately, the first traitors are already being announced. So, the military attache of Venezuela in the USA, Jose Luis Silva Silva, said that he recognizes Juan Guaidó as the "president" and refuses to obey the country's legitimate authorities.
However, a similar situation had developed earlier in Syria, where Washington and its puppets managed to achieve the transfer of part of the military and officials to their side. Now, when even in the West they ascertain the actual victory of the Syrian leadership, many of the deserters and traitors are fit to regret their decision.