Over the past five years, who, for whatever reason, has not imposed sanctions against Moscow. However, thanks to a study of the FinExpertiza audit and consulting network, it became known that the countries that support anti-Russian sanctions became the leaders in the growth of trade with Russia, according to the results of 10 months of 2018. Moreover, the main growth was caused by an increase in Russian exports.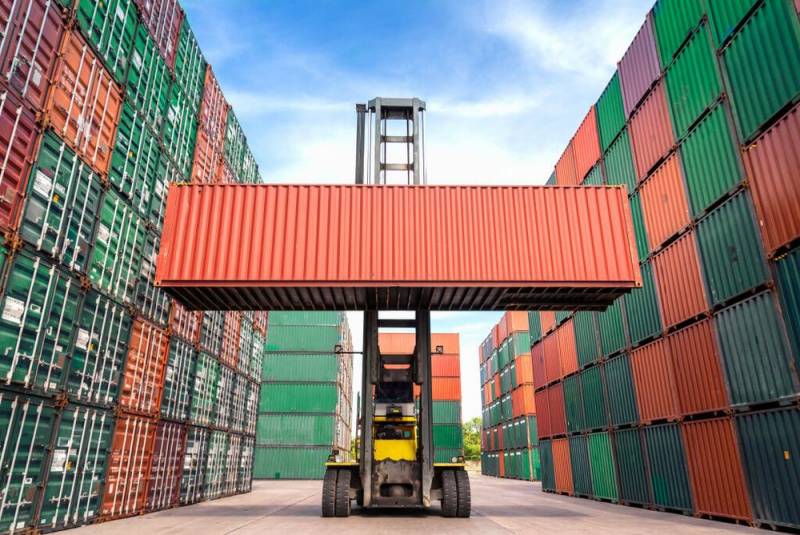 The study said that from January to October 2018, Russia's foreign trade amounted to $ 567 billion and increased by 20% compared to the same period in 2017. In turn, Rosstat identified 27 countries that significantly increased their turnover over the specified time.
And now, just 17 of the above countries support sanctions against Russia. At the same time, trade with them amounted to 48% of Russia's total trade for 10 months of 2018. In monetary terms, this amounted to $ 271,6 billion.
Surprisingly, Poland took the first place in the growth of commodity circulation, with the overwhelming anti-Russian hysteria regularly sounding from Warsaw. It increased trade with Russia over the 10 months of 2018 by 37,5%, bringing it to $ 17,8 billion. In the same period of 2017, the total trade between the countries amounted to $ 16,5 billion.
The second place is taken by Moldova. For 10 months of 2018, it increased trade with Russia by 31%. Switzerland is in third place, increasing its trade with Russia by 30,1%.
This is a classic situation of unity of entrepreneurs, when businessmen practice aggressive rhetoric and shake hands under the table
- said Elena Trubnikova, Chairman of the Board of Directors of FinExpertiza.
However, none of the countries mentioned has yet succeeded in approaching the pre-sanctioned level of trade that was reached in 2013. It is noted that Belgium came closest to this indicator with a result of 99,6% of the pre-sanction level. The USA reached the level of 92,6%, Moldova - 91,8%. Least of all managed to win back the drop in trade with Russia to such countries as Latvia - 38,7%, Ukraine - 39,5% and Italy - 50,8%.
Experts note that in 2018, Russia's trade amounted to 83% of the pre-sanctioned. This is much better than in 2016, when the volume of trade between Russia and other countries fell to a minimum, amounting to 56% of the level of 2013.