On January 27, 2019, a statement was issued by the official representative of the DPR People's Police Directorate, Daniel Bezsonov. He announced the arrival of snipers of the 58th motorized infantry brigade of the Armed Forces on the demarcation (contact) line in the area south-east of the village of Dzerzhinsk (Toretsk in a new way) with a provocative task from the Kiev authorities.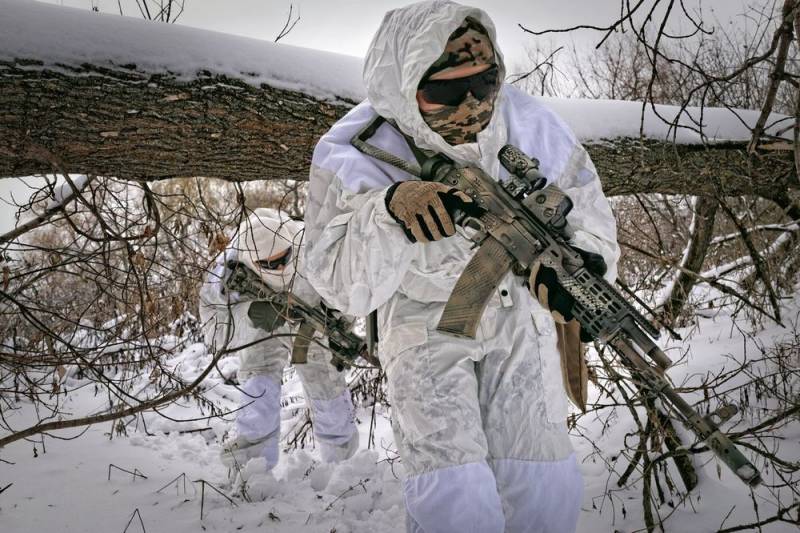 According to Bezsonov, these snipers are accompanied by Ukrainian journalists. Snipers were given the task of firing with the aim of firing back fire. In turn, journalists should record return fire from the DPR. After that, the propaganda machine of Kiev will begin to accuse the DPR of breaking the regime of "silence".
Bezsonov said that the Ukrainian authorities are conducting a whole range of such events in anticipation of the next round of negotiations of the contact group in Minsk and the visit of a number of delegations from Western countries to Donbass. At the same time, the next meeting of the TCG to resolve the conflict in the Donbass should be held in Minsk on January 30, 2019.
It should be recalled that any aggravation in the Donbass is beneficial to the current president of Ukraine Petro Poroshenko. After all, he really can lose the fight (elections) for the country's main seat to other "Ukrainian patriots". Therefore, there is a chance that Poroshenko can deliberately aggravate the situation in the Donbass, so that under this pretext, if not cancel the presidential elections in Ukraine, then at least postpone them for the fall of 2019 and combine them with parliamentary elections.