Recently we
Reported
, both due to financial and
political
contradictions between the incumbent President Donald Trump and the local Congress, a shutdown erupted in the United States. It is a budget crisis that has put 800 civil servants, nine ministries and a large number of smaller organizations on unpaid leave since December 22, 2018. It got to the point that they started talking about extending the shutdown until April 2019, and this shocked some and slightly sobered others.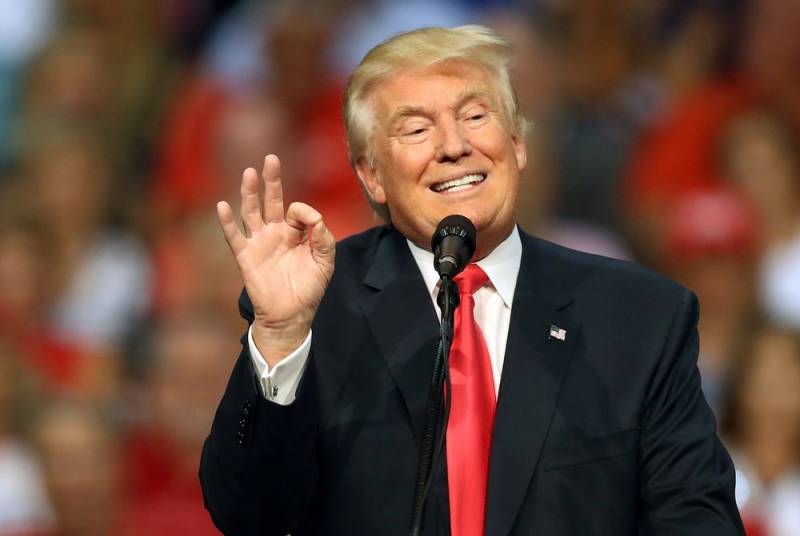 And now, it became known that Trump signed the interim budget adopted by lawmakers of several departments until February 15, 2019. That is, the shutdown was postponed for some time. Prior to this date, negotiations will be held on longer-term financing of that part of the government that falls under the aforementioned monetary "paralysis," as well as the issue of building a wall on the border with Mexico, important for Trump, will be fulfilled, fulfilling the earlier election promise.
American politicians suddenly realized that in winter there is little grazing, and people need to eat something, especially voters who have little money savings. After that, White House press secretary Sarah Sanders promisingly wrote on her Twitter on this occasion that Trump in 21 days in any case "will start building the wall, with or without Democrats."
It should be noted that the US Congress (the House of Representatives and the Senate) agreed with Trump's proposal to end the shutdown without a final decision on the financing of the construction of the wall. At the same time, Trump announced the possibility of a new shutdown if he could not reach a compromise with the Democrats and receive money for construction. So not everything is so simple in the USA with the end of the shutdown. Therefore, we will be watching with undisguised interest the development of events and inform our readers.