Reuters reports that fighters from a private military company arrived in Venezuela. Presumably, we are talking about PMC "Wagner". Their purpose, according to this information, is the protection of President Nicolas Maduro.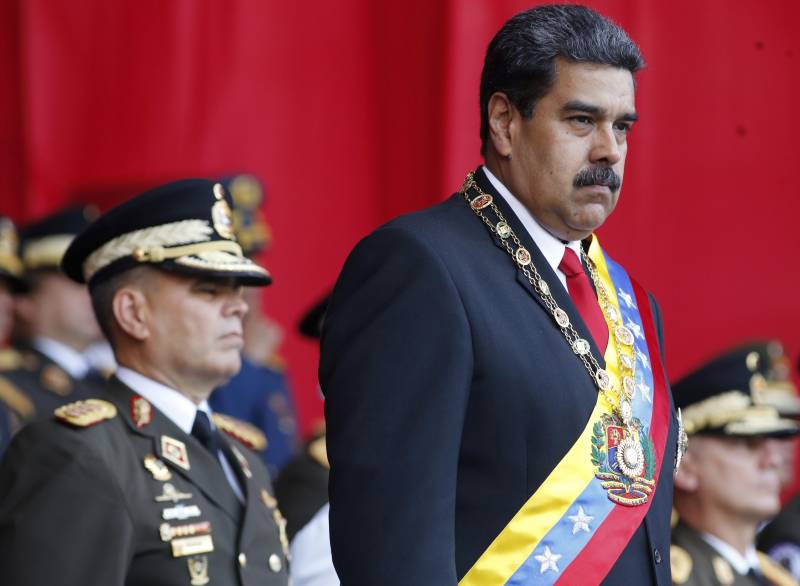 Reuters refers to two sources supposedly close to these circles. One of them is a certain Evgeny Shabaev, the chieftain of the Cossack society "Khovrino", a representative of the organization "All-Russian Officer Meeting" (not legally registered). He claims that 400 PMC fighters were sent to Venezuela at the beginning of the week, even before the attempted coup.
According to Shabaev, the Russians flew to Cuba on two charter aircraft, and already from Havana they moved to Venezuela. Their task is to prevent the opposition's attempts to arrest Maduro.
Our people are there directly to protect him.
- the agency quotes his words.
Another Reuters source even states that the Russian military arrived in this state back in May 2018, in anticipation of the presidential election in Venezuela, and recently another group of Russians was sent there. Moreover, they came not from Russia, but from the territory of third countries.
Employees of this agency contacted the press secretary of Russian President Dmitry Peskov, who, in response to a question about sending PMCs to the Latin American state, said:
We have no such information.
Information about any participation of Russian PMCs in the events in Venezuela was categorically denied by Russian Ambassador to Caracas Vladimir Zaemsky.
RIA News
quotes his words:
I have no idea about any Russian private military companies in Venezuela. This is another duck.
Approximately in the same terms, information about PMC fighters in Venezuela was commented on by Senator Franz Klintsevich, representative of the Federation Council Committee on Defense and Security.
This is another propaganda "duck" invented to draw attention to this topic.
- he said
Interfax
adding that if someone in Venezuela attracted any private military companies, Russia does not know anything about it and is not responsible for it.