NATO Secretary General Jens Stoltenberg regularly tells the media various "horror stories", demonstrating his need. His favorite topic is the accusation of Russia of various problems, especially for this purpose invented by NATO. Indeed, in such a simple way, the Europeans are shown that it is this "peace-loving" bloc that guards their peace and interests, protecting them from "aggressive" Russia.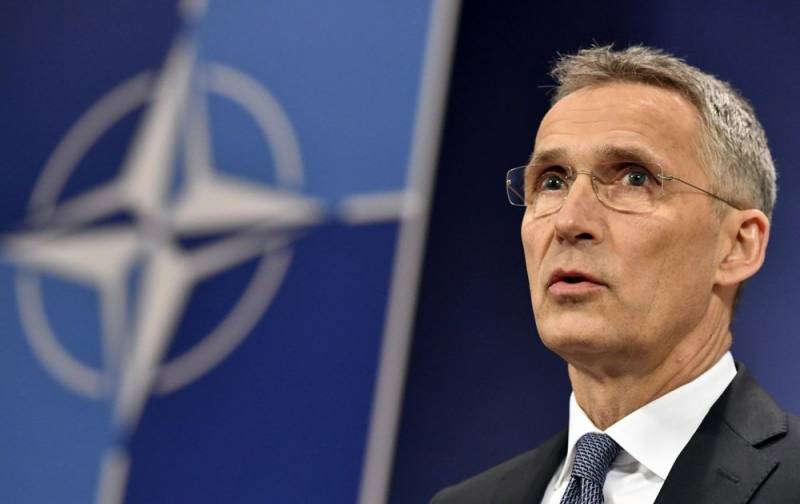 So this time, Stoltenberg erupted in another attack on Moscow. So in an interview
Political
, on the sidelines of the World Economic Forum taking place in Davos, Switzerland, the Alliance's Secretary General strictly stated that if Russia continues to violate the INF Treaty, then NATO will work out its own reliable methods of deterrence and defense to counter it.
The Secretary General stressed that NATO cannot allow Russia to violate the INF Treaty further, as this will undermine respect not only for the agreement, but also for others who are responsible for arms control. He specified that the Alliance does not want a cold war. Then he added that he firmly believes in the possibility of a dialogue with Moscow in the current very difficult, and in some places frankly difficult conditions.
At the same time, Stoltenberg emphasized that Russia developed new missiles and began their deployment. According to him, these missiles are mobile, they are difficult to detect, they can carry nuclear weapons and are able to reach European cities, leaving no time for warning of a missile attack. In his opinion, all of the above means that the threshold for any use of nuclear weapons in the conflict is reduced.
In fact, this can be seen as a veiled threat from NATO to Russia about the possible use of nuclear weapons. Therefore, it must be recalled that the INF Treaty prohibits ground-based missiles with a flight range of 500 to 5500 km. And according to Washington, the Russian 9M729 missile for the Iskander-M OTRK violates this agreement.
In this regard, on January 23, 2019, the Russian Ministry of Defense held a briefing and display of this missile for military attaches of foreign states. At the same time, representatives of the USA, Great Britain, France and Germany, as well as NATO and the European Union did not show up, as we will discuss
Reported
earlier. Instead, it was reported from Washington that the United States would begin the process of withdrawing from the INF Treaty on February 2, 2019.
And after that an interesting question arises. The INF Treaty was concluded in 1987 between the USSR and the USA, therefore, it is bilateral and if one of the countries withdraws from it, it automatically ceases to exist. In addition, there is no mention of NATO, so Stoltenberg is wasting air for nothing. After all, he, regarding the preservation of the INF Treaty, needs to turn not to Moscow, but to Washington.