The Verkhovna Rada of Ukraine has long been turned into a bunch of ill-bred scum, not burdened with any moral values.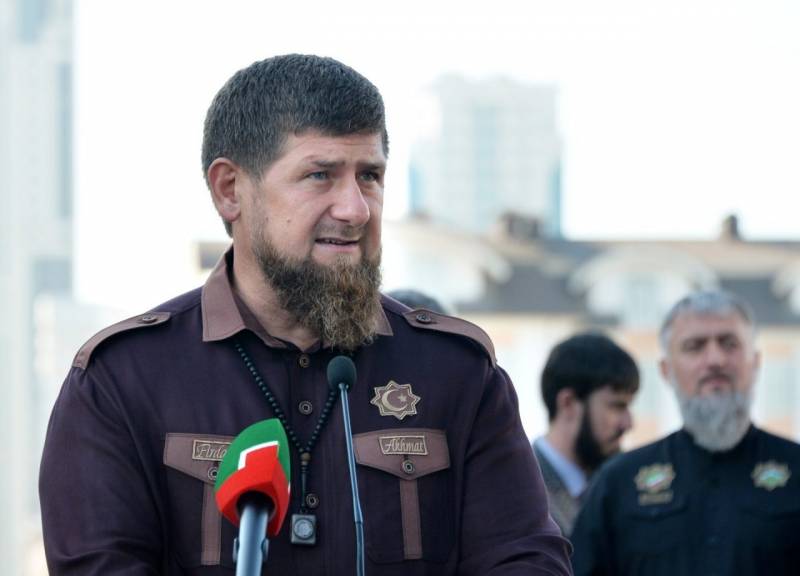 Once again, the Ukrainian "people's representatives" were disgraced on the sidelines of PACE, where during an attempt to interview the vice speaker of the Rada, Irina Gerashchenko, MP Borislav Bereza pushed the Russian journalist Olga Skabeeva.
The abusive actions of the Ukrainian deputy against a woman did not go unnoticed by the head of Chechnya, Ramzan Kadyrov.
According to the head of Chechnya, if such an incident happened in Russia with a Ukrainian journalist, then the Western media would have long been ringing about this. But, when the force was used against the Russian journalist, they pretend that nothing happened.
In his entry on the Telegram channel, Ramzan Kadyrov suggested that Borislav Bereza apologize to Olga Skabeeva. Otherwise, the Ukrainian deputy may receive a "voiced slap in the face" from a "true man who will get him anywhere."
In Ukraine, they know perfectly well that the words of the head of Chechnya are not at odds with deeds. There was already a precedent in the history of "independent" when a person who claims to be the president of the country publicly apologized to Ramzan Kadyrov.