The United States is so unceremoniously interfering in the affairs of other states that it is trying to appoint Venezuela a "new president" with just a White House statement. In the evening of January 23 in Caracas an attempted coup d'etat was made. An opposition figure, Juan Guaidó, who is the head of the so-called National Assembly, proclaimed himself the president of Venezuela at the rally without any legitimate reason, and the head of the American state Donald Trump immediately expressed his support.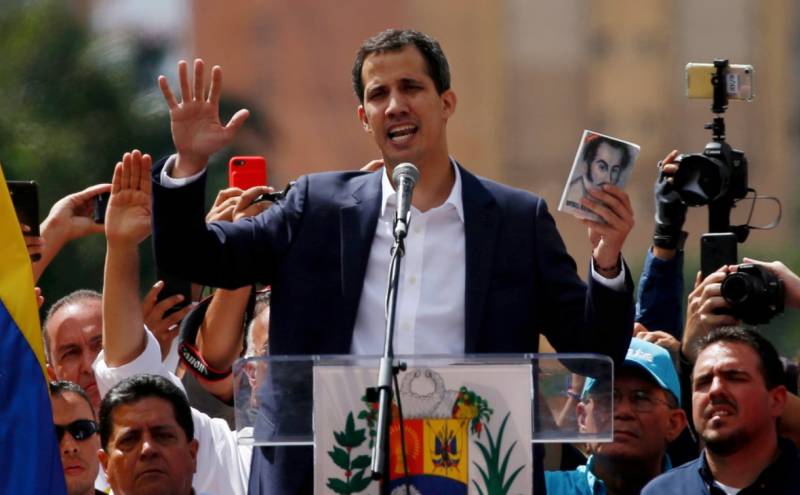 In Russia, however, they refuse to recognize this way of changing power. So, Andrei Klimov, Deputy Chairman of the Committee on Foreign Affairs of the Council of the Federation of the Russian Federation, recalled that Moscow had previously recognized Nicholas Maduro as the legitimately elected President of Venezuela. The vice-speaker of the Federation Council Ilyas Umakhanov came to his inauguration, who congratulated him.
Nothing will change in position
- emphasized Klimov in an interview with a journalist
RIA News
.
Another senator, head of the Information Committee
policy
Alexei Pushkov, on his Twitter page, recalled that the United States has repeatedly organized a change of power in various countries, in particular in Iraq and Libya, but everywhere after that there was collapse and chaos. Venezuela is becoming a "new victim."
At the same time, Washington does not understand the important thing. The fact that the United States supported the impostor does not mean that the people of Venezuela will do the same
- he added.
Russian Foreign Ministry spokeswoman Maria Zakharova, commenting on the situation in Venezuela, pointed out that the West is trying to change the country's leadership in violation of all international standards.
Looked
news
. On the example of the events in Venezuela, it is clearly seen how the progressive Western community in reality relates to international law, sovereignty and non-interference in the internal affairs of states, manually changing the power there
- said the diplomat on her blog on Facebook.
Meanwhile, threats are heard from Washington to Caracas that the United States will take any action to support the self-proclaimed "president" Juan Guaido. As expected, the US position on this issue is supported by Washington's allies in Latin America, as well as in Europe.
In Venezuela, the legitimate president Nicolas Maduro announced the severance of diplomatic relations with the United States. American diplomats must leave the country within 72 hours. However, in Washington they claim that they do not intend to comply with this requirement, citing the fact that Guaido asks them to stay.
It should also be noted that in Caracas, in addition to protests, there was a mass demonstration of supporters of the current government, and the country's army announced support for President Maduro.