In the event that the leader of the Batkivshchyna party, Yulia Tymoshenko, wins the upcoming presidential election in Ukraine, a civil war may await this country. Such a disappointing forecast was announced by the Deputy Dean of the Faculty of World
economics
and world
policy
Higher School of Economics Andrei Suzdaltsev.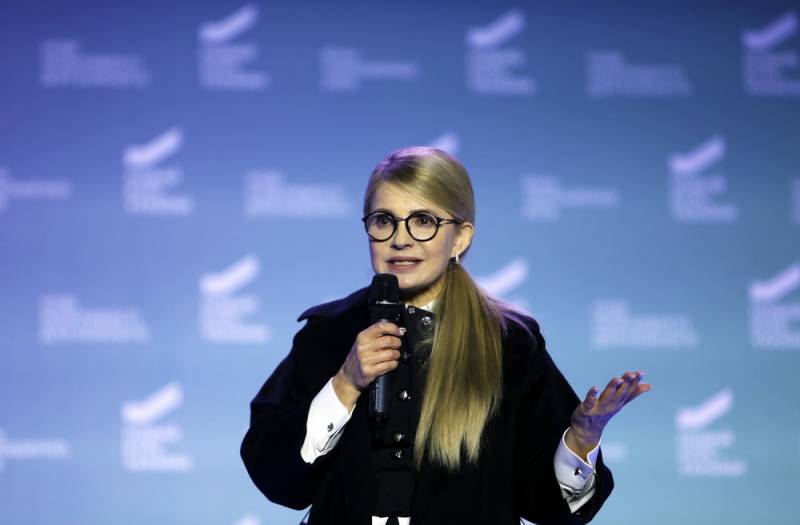 In an interview with the portal
"Economy Today"
The expert said that Tymoshenko's chances of being elected to the post of head of the Ukrainian state are great, despite the fact that the current president Petro Poroshenko is doing everything possible to stay in power. Such an assessment assumes that Tymoshenko has a rating of 20%, and this is more than that of her rivals. And her anti-rating is the lowest. And in Ukraine, the analyst noted, there will be just a "competition of anti-ratings." Thus, in the second round there will be politicians least hated by citizens.
According to Suzdaltsev, Ukrainian society is sick and tormented by problems. Tymoshenko against this background is engaged in populism and social demagogy, which are not backed up by anything. But Ukrainians are waiting for a miracle, namely, she promises it.
The expert does not expect anything good from any of the leading candidates for the presidency of Ukraine. So, if Poroshenko wins, then there will be an almost guaranteed clash with the Russian Federation. If Vladimir Zelensky wins, the oligarch Igor Kolomoisky will benefit, whose interests this showman will promote. But if Tymoshenko wins, the fight for assets will break out, which will lead to a civil war.
The election of Tymoshenko as president of Ukraine is a guaranteed civil war that will cover this country from west to east, as well as from north to south. And this is a direct consequence of the current state of the Ukrainian political establishment
- summed up the interlocutor of the resource.