The fall of Ukrainian
economics
into the abyss is already visible with the naked eye. Therefore, widespread criticism of the "economic" post-Maidan authorities is absolutely deserved. After all, it was she (the government) that brought the country to such a state.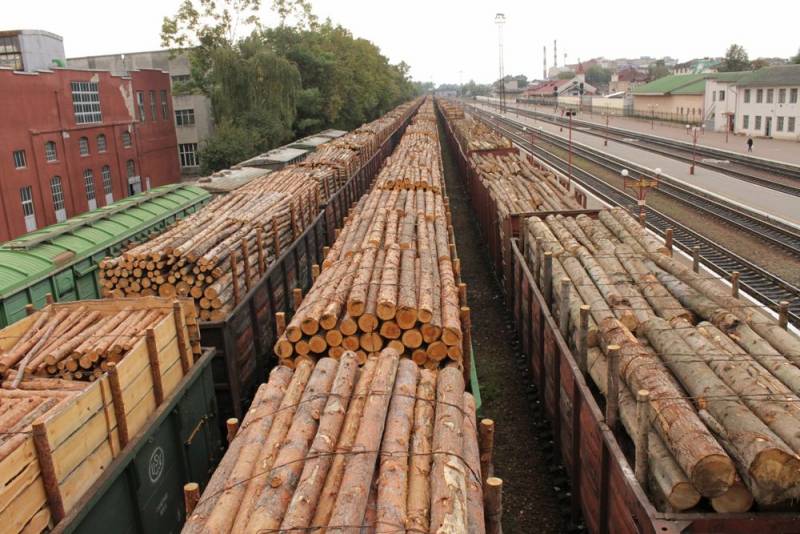 In this regard, the opinion of the former Prime Minister of Ukraine Mykola Azarov deserves some attention. According to him, Ukraine has become a "raw materials appendage" of more developed countries. Azarov believes that "primitive raw materials" (base metals) and agricultural products are exported to Europe. He frankly wrote about this on his page on Facebook.
Here is the real price of the Association Agreement. Export - primitive raw materials and agricultural products. Ukraine really turned into a raw materials appendage of developed countries. These countries are developing, and Ukraine is degrading. The main export of Ukraine to the EU countries - base metals and plant products
- Azarov stated what is happening.
And here it is difficult to disagree with Azarov. For example, during the five-year period of the triumph of "dignity" in the country, deforestation in the Carpathians has become rampant. Now Ukraine provides round a decent part of Europe.
It should be noted that the current Ukrainian government is criticized not only by representatives of the former elite. Now, frank Ukrainian russophobic patriots in power are also doing this. They call Ukraine the "poorest" country in Europe, which we
Reported
earlier.