Washington continues to bully Moscow and test military strength
political
leadership of Russia. So this time, the American destroyer URO type "Arly Burke" USS Donald Cook ("Donald Cook" (DDG-75)), taking a fresh supply of diapers for adults, arrived on a visit to the Black Sea. It is already located in the port of Batumi (it is the capital of Adjara, the autonomous region of Georgia).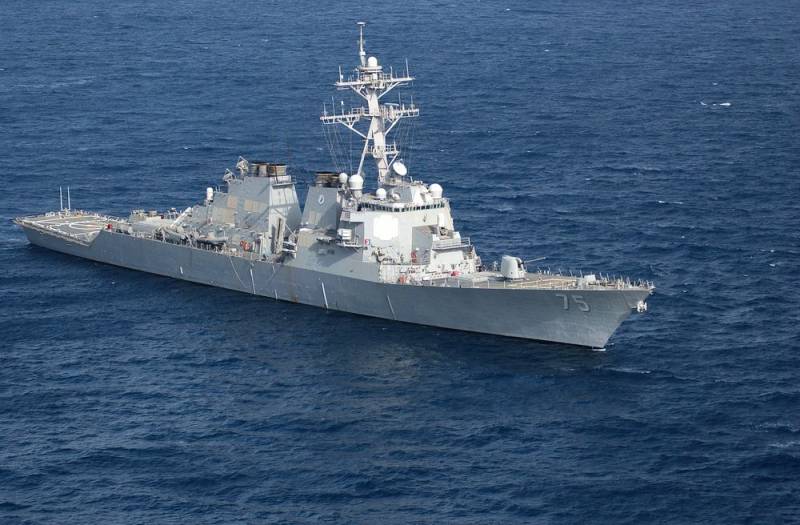 Where is the USA and where is Georgia? But the Americans found an excuse and a formal excuse for the visit. For example, the newspaper Stars and Stripes clarifies that the main purpose of the visit is to ensure security in the region, which began to "limp" after the incident in the Kerch Strait on November 25, 2018.
According to the publication, the presence of an American warship in the Black Sea should be destabilizing for Russia. What is meant by this wording is difficult to say, but they, as they say, are more visible if they really think so.
At the same time, nobody has yet canceled the Montreux doctrine, so within three weeks from the moment of entering the Black Sea, this ship will have to quietly leave the water area. At the same time, the destroyer crew can inflate their cheeks from exclusivity, along with the entire American command, to any size. However, neglect of the said doctrine is considered not just a violation, but a formal declaration of war on Russia. But to fight with Moscow and demonstrate their presence is, as they say in Odessa, two big differences. So this is more like a test of Moscow's strength than a Washington test of himself.
It should be noted that American warships regularly appear in the Black Sea, and recently they "drew" in the Baltic, about which we
Reported
earlier. Thus, the United States checks the combat readiness of the Russian Navy and its interaction with other types of armed forces. Everything else is secondary, although Americans are capable of provocation, this cannot be denied.