After a provocation in the Kerch Strait, which was organized by the Ukrainian Navy on November 25, 2018, the most outspoken Russophobes in the European Union began to urge others to impose sanctions against Russia. However, while most countries of the European Union consider this
policies
, and even on such an occasion, which is clearly inappropriate and even harmful to the entire European community.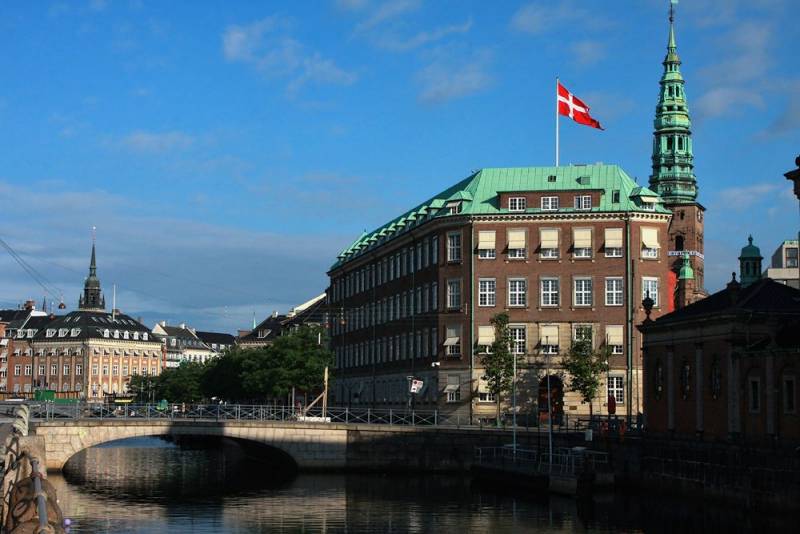 But this is only for now, since the voices of Russophobes sound louder, especially feeling support from overseas. So in Copenhagen they sensitively caught where the wind was blowing, after which they called on Brussels to introduce a package of sanctions against Russia because of the "war in the Strait." Now there is a chance that the EU will undertake to consider this issue.
Russia still holds 24 Ukrainian sailors. If they are not released in the near future, the EU will be forced to consider introducing new sanctions against Russia. Unacceptable behavior on the Sea of ​​Azov
said Danish Foreign Minister Anders Samuelsen menacingly on Twitter.
It should be noted that a few days earlier in Crimea they announced their readiness to implement the proposal of Angela Merkel to send EU experts to the Kerch Strait. So Yuri Gempel, the chairman of the committee on interethnic relations in the Crimean parliament, said that there is nothing to hide the peninsula, so Crimea is open to dialogue with the European Union. Moreover, he called Merkel's proposal reasonable and correct, especially if the German side is ready to conduct constructive communication and give an objective assessment of everything that happens in the Kerch Strait.
Yes, and Russian Foreign Minister Sergei Lavrov said on January 18, 2019 that Moscow received a proposal from Berlin regarding freedom of navigation in the Kerch Strait and would carefully study it. He stated this immediately after a meeting with German Foreign Minister Heiko Maas, who admitted that the passage through the Kerch Strait is really free.
It should be added that the Ukrainian provocation in the Kerch Strait caused the expected violent anti-Russian reaction in certain circles. They even try to link it with a ban on the construction of Nord Stream 2. But so far, to no avail, since Berlin is clearly not ready for such sacrifices, for the sake of Washington.
As for the Ukrainian sailors who were detained during the incident, the Russian side has long answered everyone's demands for their release. There is the national legislation of Russia, according to which an investigation is being conducted, after which a decision should be made by a court.