Epigraph: "Russians always come for their money ..." (Otto von Bismarck).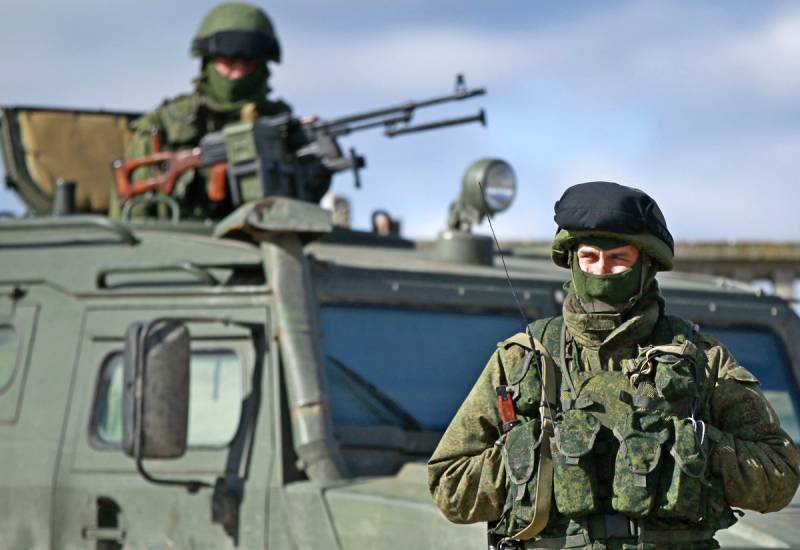 This story happened in the small French town of Avignon. A story typical of our time and revealing. Everyone knows that Europe is drowning in the flows of migrants from the Middle East. They also know that these migrants do not always behave within the framework of European morality. What morality is there, they don't always behave even within the framework of the European laws of the host countries, they generally didn't care about morality. And Europeans humbly endure it. In the worst case, not having endured the shame with the massive rape of their women, European men go out in women's tights and skirts to protest marches. I'm even afraid to think what would happen in Russia, God forbid something like that would happen there. Living Arabs would envy the dead. And the Arabs know this, and therefore do not become impudent.
By the way, in Ukraine, now rapidly transforming from the 2nd country to the 3rd world country, the number of immigrants from Africa, Asia and the Middle East has noticeably increased. I judge this purely by sight, from my own personal experience. I myself live in Kharkov. And on the streets of my city, it's already rippling in the eyes of the "crowded" guests. Previously, this was not, objectively, I say. And although these are not migrants, but students, they are many times more. Just a multiple! The country is impoverished and now here at $ 100 you can afford such that at home even for 1000, not every one of them could afford. Previously, they were "hitting us" for us, now, it seems, we have switched roles, "hitting" we have already become for them. During the day, all the cafes in the city are filled with foreigners, the locals at the cafe no longer have money - they are eating at home, which Petya sent. On the streets, "come in large numbers" walk in noisy crowds deployed along the front, it is easier to jump than to get around. They behave arrogantly, never give way, as if you are not at all in nature on their way, they loudly basle on their mobile phones, they react aggressively to the comments of others. I can't say that everyone behaves this way, Indians and Pakistanis in turbaned clothes behave culturally, other Asians also (although not all and not always). But here the representatives of the countries of the Middle East and some African countries are really greyhounds.
He himself saw in the street how, to the indignation of the girl expressed to her companion about the loud conversation on the mobile, the Arab who was walking ahead of them suddenly interrupted their gibberish conversation, turned to her and in plain Russian obscene language told her who she was, who her mother was , and where he had them all and in what order, after which, as if nothing had happened, he continued talking by phone. At the same time, the girl's boyfriend smoothly flowed around, as if nothing had happened. He cited this example to show how, over the 5 years of the European choice, they have been breaking our historical matrix with a targeted information blow, making us spineless Europeans who are also ready to take off their pants so that it is more convenient for those who "come" to have them. Fortunately, this is not possible in Russia, but if you follow our path, you yourself will be surprised at the results. That's what "a life-giving cross with people does!" I joke of course like
technology
engaged in people on whom, in general, there is no cross! (And they worship other gods at the same time, and live in other places, with a view of the Thames and the Potomac). But in Kharkov, thank God, not all of them are like that, I'll talk about them below, and now I'm returning to the glorious city of Avignon.
There, in a local shop, an incident occurred that tore the template for the local natives and added a fan base to the hated Putin. The case is ordinary, banal, but even more indicative. The French are very fond of their bread, local pastries, and every morning there was a queue of sufferers for baguettes from the local bakery. People waited patiently in line while the owner laid out his bread, and it has always been that way. But one fine day the usual picture was broken by a crowd of five bearded Arabs, who calmly walked around the line, took all the bread from the counter and, as if nothing had happened, proceeded to the cash register. A painful silence fell in the shop. Someone swallowed the saliva that had come running, someone pretended that it was necessary, but no one even made an attempt to stop the chaos. The hanging painful pause was interrupted by the voice of some bald gentleman in an alcoholic T-shirt with a portrait of Putin, who was standing at the end of the line: "I don't understand the bazaar ?!" he said in a language unknown to the French. Then he separated himself from the humiliating crowd, approached the Arabs, in a noisy company crowded at the cash register, slapped the head on the head of the nearest of them, and, with a physical warning in his teeth, politely took from him all the bread that he was holding in front of him. The friends of the injured bearded man, taken aback by such impudence, started to grow indignant, waving their hands at the same time, but after the very first knockdown they themselves began to hand over bread to the French, who were in a queue, who were crazed by everything that was happening. The gentleman in an alcoholic T-shirt took only one baguette, paid and left. The Arabs followed him, carrying away their comrade, who, for some reason, immediately after communicating with the bald man, forgot how to walk. The customers who remained in the store slowly came to their senses, digesting what had happened. The silence was broken only by the voice of the owner of the bakery: "It was Russian!" - he pronounced the verdict. And all those present readily agreed with him - only Russians are really capable of this! After that, Putin had 20 more fans in France.
What did I remember this story? Because something like this happened to my good friend not so long ago in Kharkov. Here, as you understand, all these "come in large numbers" are also missing. And it was with them that my friend crossed. Nothing ordinary, again an ordinary, banal case. I remembered him only after reading a summary of the "fighting" from Avignon. My friend then also stood in line, and also for bread. And there was no queue there. Before him stood some kind of Arab with a girl translator (apparently, he had recently stopped by and had not yet mastered the language) and was choosing bread, my friend was also choosing something. He looked around at the noise. The saleswoman was noisy, it turns out that the Arab, choosing pita bread, tore open the package and began to mat the bread, checking its freshness, then he discarded the package he didn't like and began to tear the next one. This is not to say that the saleswoman very politely indicated this to him. In a dialect accessible to her, she explained to the desert warrior that this was not the case with us and that he would also have to pay for the torn packaging. It cannot be said that the Arab did not understand her, but what happened next plunged her into extreme gloom and amazement. The Arab grabbed bread from the rack, threw it on the floor and began to stomp with his feet, simultaneously explaining to the saleswoman in his Arabic language, where he, in what place and in what position he would have sex with her and what he thought about all this. The saleswoman fell into a cultural shock. There was nobody in the store except my friend and an Arab with a translator. And then something happened that the French had already begun to forget.
My friend, without any superfluous words, went up to the snapped "in large numbers" and simply pushed it into the butt. The Arab, apparently not immediately realizing why, began to object to him in his gibberish dialect, while completely in vain mentioning my friend's mother (which, as a result, became his tragic mistake!). After which all the conversations ended, the warrior of Allah got from a toe in the stomach and quietly yearned right on the floor. Immediately, the translator, who accompanied the heir of the pharaohs, turned on at full power. She, splashing saliva and waving her phone, began to shout that she would call the police now and my friend would be in trouble. At the same time, the heir of the pharaohs, from the screams, apparently came to his senses, and to the surprise of the saleswoman began to climb on the floor, collecting bread in a bag. Looking at this, the translator shut up. Apparently, the Arab was of some noble family and she did not expect such a shame from him. The silence was broken by my friend, who gave the translator his phone with the words: "Call the police, I'm waiting ...". After these words, the translator froze like a computer that had swallowed a "Trojan horse", apparently forgetting the police phone out of fright. The victim, for some reason, did not wait for the arrival of the police, and having paid for the bread (the one who had stomped on with his feet before!), Preferred to leave the institution. Following him, screaming that she would not leave it like that, his companion rode away. The saleswoman, recovering from the culture shock, could only remark to my friend: "You shouldn't be like that! He is still a foreigner, you could have got in trouble! " To which my friend said: "I don't care! I am a foreigner myself! " And I must say that my friend lives in Ukraine, being at the same time an Israeli citizen (it's just that his Ukrainian wife cannot leave her elderly parents), and he perfectly understood what this "people in large numbers" in his Arabic dialect threatened him with. In Israel, for such words, they can not only spoil a photograph, but also send it to a hospital for long-term treatment, and there the Arabs, knowing this, filter the bazaar.
But, in fairness, I must say that my friend behaved here not as a Jew, but as a Russian. More precisely, like a Russian Jew. And Russian is not so much a nationality as a way of thinking. I will say more, Russian is, in general, not a nationality, but a form of existence of matter, a cultural-historical code spelled out in the subcortex. The code that any Russian receives together with his mother's milk, more precisely, with the recognition of his own belonging to the Great Country and its Great History. This is exactly what our enemies are trying to erase from us. That is what they are most afraid of in us. That is what they are trying to destroy in the Ukrainians, who are Russian flesh from the flesh. And do not help them in this, pushing the Ukrainian people away from themselves, accusing them without exception of betrayal! You can't even imagine what forces are now thrown at breaking our historical ties. And only fools and traitors can not understand this. Choose for yourself who you are ?! I don't even know what is better, to be a useful idiot, or a pathological fool? A mistake is sometimes worse than a crime! There are things that Russians do not forgive. And do not provoke them! Everyone is facing this now, both in the West and in the East, the Russians are breaking down the traditions that have developed there, restoring the balance broken in the 90s. All that is good for the Russian, for the German is death! And that is precisely why we are especially treated in the West, where, under poorly concealed apprehension, openly respect reveals itself. Even in Israel, the appearance of Russian Jews greatly changed the behavior of the state itself. It began to act more and more recklessly, looking less and less at the USA and looking more and more towards the Russian Federation.
At my entrance from 10 apartments, four are rented by foreigners. The hostess didn't already know how to get rid of them, they arranged a drug den in her apartment, made something like a barbecue from the European kitchen, smashed all the furniture to pieces, opening the bottles on the marble countertop, broke everything that they could. They lived there, in a 3-room apartment, about 20 people, moreover, of varying composition. Worse Gypsies! When she was able to drive them out, she crossed herself. But the repair flew into her "penny"! I will not say that everyone behaved like that, but these Arabs came across like that. Others, already from Africa, from Nigeria, when they were moving out, decided not to drag their belongings, to drop them from the window of the 5th floor, for which they almost broke the double-glazed window (the trunks did not crawl through the window). Wild people! Well, the neighbor noticed on time, he stopped, otherwise he would have "hit" the windows. We have almost no local left in the market, the Vietnamese took control of it, and, for a long time, (even before the Maidan). And this is the largest clothing market in Eastern Europe. Recently, when I got there, I went nuts - as if I were in another country, drunken fighting blacks and a mosque, which, in general, has never been there. In reality, these "come in large numbers" take their roots here, settle down for a long time, if not forever, establishing their own rules here.
But Russians differ from other ethnic groups in that by absorbing and conquering them throughout their history, they allowed them to preserve their national characteristics and their own identity. But equally, Russians demand the same attitude towards themselves, preserving and defending their own rules of conduct in foreign territories, wherever their fate has thrown them. The story of our (Russian) 14-year-old boy, who, by the will of fate, ended up in America, in an American school, where the rules of behavior was dictated by a local gang of the same as him, by the age of adolescents, is indicative in this regard. It is not for me to tell you that Russians and Americans are quite different in mentality, and historical differences are further aggravated by the prevailing ideas in American society about how to behave properly. This line of behavior is imposed "from above" - ​​through the media, and in school - through the administration and teachers. There, schools report thriving, which is not considered shameful, and even encouraged by the administration. To lay down a neighbor on the desk that he is cheating or something else is a sweet deal, nobody will even say a word to the informer. In Russia, informers, to put it mildly, are despised, for such a thing they can ruin a face's photo card. At the same time, "hazing" is firmly rooted in American schools and colleges, when the elders "hurt" and oppress the younger ones, and clannishness. I am silent about the drug mafia, which has reached both schools and through its agents, distributing its products there.
With this all our hero faced there. But he behaved to the surprise of many in a completely different way from what was customary there. Almost from the very first lessons, Denis put himself as almost the coolest kid in the school, although he did not make any special efforts for this. Well, a couple of times stood up for the weaker, several times defended the girl. At the same time, he was not afraid to speak out alone against a whole crowd of young gopniks, which was a complete surprise for them, after which legends began to compose about him at school. He even got his own fan club from local shit, and the young "bandits" offered him special conditions for "cooperation", which, of course, was rejected by him. It should be noted that in his Krasnoyarsk he was never considered "cool", an ordinary kid, with an ordinary physical. training, a special impudence of behavior before this never differing. We have half of these! Unusual for the Americans was the mentality of our hero, his willingness to stand up for the weak, without fear of being alone against everyone. For us, you must agree, this is the norm of behavior, for Americans - a break in the template. Apparently, the very model of relations in the American school is such that any person who can stand up for himself not in words but in deed, and even adhering to some kind of moral rules, seems surprising to them. That's why the Americans of Russia are afraid that they are not ready to fight for their truth to the end.
Summing up, I can only say that Russians differ from all other ethnic groups, most likely only by a heightened sense of social justice, for which they can go to the end. This is our upbringing. This is our cultural and historical code, which we absorb with mother's milk. A Russian may even die for the truth, an American never! Prefers to negotiate. This is our fundamental difference! Remember the words of the hero Sergei Bodrov: "What is the strength, brother? Power is in the truth!". We grew up watching these films, this understanding is within us. It's not scary to die for the truth. Living examples of this are our recent Heroes of Russia, who died in Syria, Alexander Prokhorenko, who caused fire on himself, and Roman Filipov, who fired back to the end from his service "Makarov". Americans will never understand this, and this, as VVP said, is our strength and our pride!
I would like to end with an immortal quote from Otto von Bismarck, the first chancellor of the German Empire, who was instructed by all descendants:
Russians have the most militaristic consciousness of all the great ethnic groups. This categorically must not be confused with aggressiveness, both acquired and possibly innate, inherent both to individual people and many large and small nations. At the same time, Russians are one of the most peaceful nations, which naturally coexists with militarism, without causing any contradictions, but only emphasizing the ubiquitous ambivalence and duality that permeate them and their attitude towards the world. They are amazingly efficient and amazingly lazy, they are mean and wasteful, they are extremely unpretentious to the ability to survive in any extreme conditions and at the same time they love comfort, they are courageous to heroism and often extremely indecisive, which is easy to confuse with cowardice, they are individualists and collectivists, they are cruel and merciful, they are weak and inaccessibly powerful, they are conservative and revolutionary, they are inventive and stereotypical, they are brilliant to idiocy, and, finally, they are both Europeans and Asians at the same time. And it is not necessary to say that the described properties are to one degree or another inherent in any peoples and ethnic groups, and that Russians are no better and no worse than others. Actually, we are not talking about who is better and who is worse. They are just different. They live in a parallel world in relation to everyone, and no one could always understand them at all times, because they are completely unpredictable!
Associating this quote with the name - the Russians do not go, the Russians have already come, in fact, they have not gone anywhere. Tremble, our enemies, and finally decide whether you are with us or against us? For those who are still against it, I want to recall the legendary words of the famous commander of Ancient Russia, Grand Duke of Kiev Svyatoslav I Igorevich (955–972): "I'm coming to you!". Russians are coming! Do not stand in our way!