The chances of Petro Poroshenko to be elected for a second term are practically equal to zero, therefore, you should not discount the possibility of exacerbating the situation in the Donbass to cancel or postpone the election.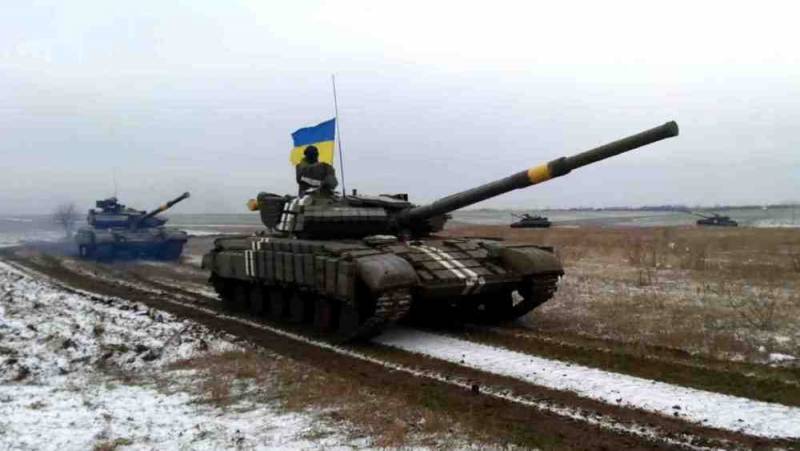 The official representative of the People's Militia of the Luhansk People's Republic, Andrei Marochko, made a statement to the press, in which he said that in the area of ​​Popasnaya, located near the contact line of the warring parties, the Ukrainian Armed Forces deployed an anti-aircraft missile system and tanks.
The words of the representative of the People's Militia are quoted by the Rambler portal:
The command of the Armed Forces of Ukraine conducts the movement of prohibited weapons to the line of contact. So, on the southwestern outskirts of Popasna, there were three T-64 tanks and one 9K35 Strela-10 anti-aircraft missile system
According to Andrei Marochko, representatives of the OSCE Special Monitoring Mission have this information.
Summarizing, we can say that in attempts to keep power slipping from the hands, the Ukrainian president Poroshenko may well unleash full-fledged military operations against the republics of Donbass.
Moreover, despite the mass outflow of those wishing to serve in the Ukrainian army, there are still enough amateurs to shoot there.