People's Deputy of Ukraine Yevgeny Muraev has long been nicknamed "Captain Evidence" in his country. Now he is the leader of the Nashi party, the presidential candidate of Ukraine and the owner of the Nash television channel, which he is openly promoting.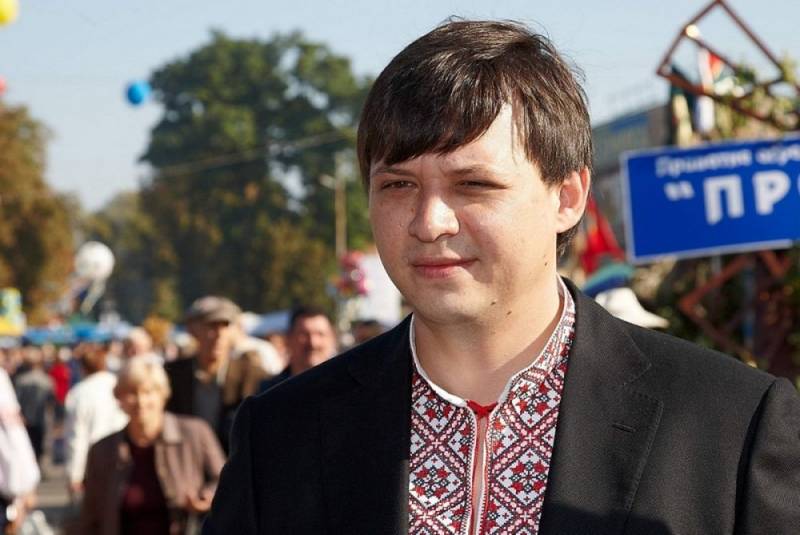 On January 18, 2019, on his television channel on the talk show "Events of the Day with Tigran Martirosyan," Muraev again told the obvious and understandable to every sane individual. Muraev believes that to stabilize the situation in the country, it is important to understand the necessity of ending the war, but this requires a change in the country's ideology.
In order to make the right choice, you must first understand that the war must end, you need to choose a different ideology. That ideology that will return industrialization to the country, people, industries, will make Ukraine strong and, accordingly, equal to all neighbors. Without this, the conflict will not end
- declared Muraev.
It should be noted that Muraev really loves to PR on publicly available concepts. For example, earlier we
Reported
, as he said, Russia is still Ukraine's largest trading partner and there is no alternative to it (an interesting and indicative
political
the way of Muraev). So it is not surprising that after his enthusiasm for Russia, Muraev immediately made an open denunciation at the SBU of another famous Ukrainian - Viktor Medvedchuk. You can see for yourself.
This is what real Ukrainian political life looks like, and the upcoming elections are a profanity that creates the appearance of a democratic process. So the next time Mr. Muraev will again tell something obvious and understandable, remember the video with his denunciation to the SBU. After all, Muraev, in any case, does not delve into the deep essence of the issues about which he speaks and does not propose solutions to problems, but only provides information in general terms. At the same time, changing an embroidered shirt to a European suit is only a rebranding of the same product, which is simply now wrapped in another wrapper.