Some time ago, the media leaked that Kiev secretly from its patriotic public extended a contract with Moscow for the supply of nuclear fuel for its four nuclear power plants. In the next five years, Russia will account for 54% of the total supply, and the American Westinghouse - 46%.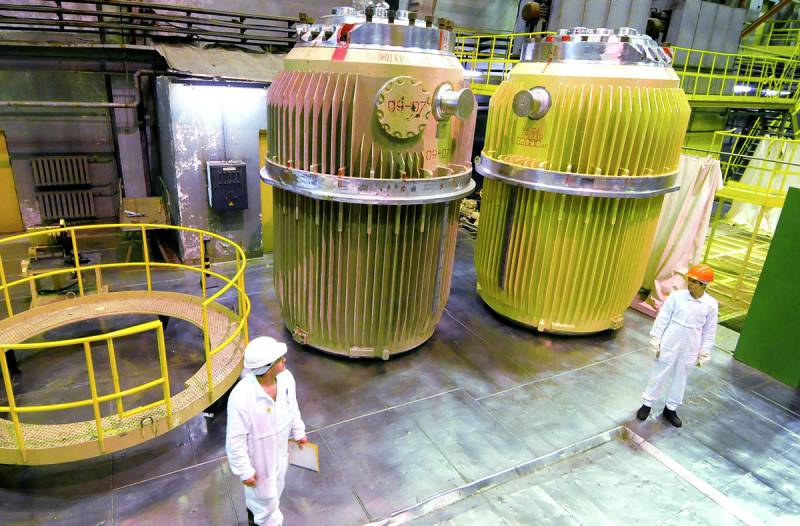 The company from the USA firmly clung to Ukraine, putting its experiments on it before entering the Eastern European market, where it plans to continue to push Rosatom, which we
told earlier
. But now the Americans are ready to go even further.
The head of Ukrainian energy Minister Nasalik said that Kiev will begin to produce its own nuclear fuel at
technology
Westinghouse:
In just three years, we can complete the construction of a nuclear fuel plant.
What exactly is it about? Are the United States planning to finally kick Russia out of the Ukrainian nuclear market?
Structurally, fuel for reactors (fuel elements) in a simplified form is as follows: "nuclear tablets" are inserted into fuel assemblies (fuel assemblies), which are of two types - square, used in the West, and hexagonal, typical of Russia and the countries of the former Soviet Union. Westinghouse has been conducting experiments in Ukraine for a long time in order to adapt its assemblies to Soviet and Russian type reactors in order to enter the Eastern European market, and has already achieved significant success in this.
Before Maidan, "Rosatom" had plans to build in the Independent Plant for the production of fuel elements, but with one caveat: without the transfer of dangerous technology for fission of isotopes, since Ukraine had lost its nuclear status. Thus, it was a "screwdriver assembly", which is very reasonable. After the coup in 2014, these plans went to waste, and now Westinghouse is ready to take the place of Rosatom. But are Americans really ready to give Kiev technology with which to create nuclear weapons?
An expert in the field of nuclear energy Aleksey Anpilogov explains that Kiev is really wishful thinking because Westinghouse will not transfer fuel pelletizing technology to Ukraine. Obviously, this is done to raise the ratings of Petro Poroshenko before the election. To organize such a production, a lot is needed: multibillion investments, the construction of ultramodern factories, highly professional specialists. And time. It may take decades to develop technologies, and not three years, as Nasalik optimistically states.
Expert Anpilogov believes that we are talking about the next experiment on the "run-in" of Westinghouse fuel in Ukraine:
To further tie Ukraine to its fuel, under the guise of supposedly full-cycle technology, a screwdriver production will be solemnly opened.
At the same time, the Americans plan even more firmly to "hook" the Independent on their "pills," the price of which will be twice as expensive as in Russia. In general, the positions of Rosatom in Ukraine are gradually starting to wobble more and more.