President of Belarus Alexander Lukashenko is sure that it will not work to push Belarusians and Russians together. The head of the neighboring state acknowledges that such attempts are taking place. But I am sure that a conflict cannot occur between fraternal peoples.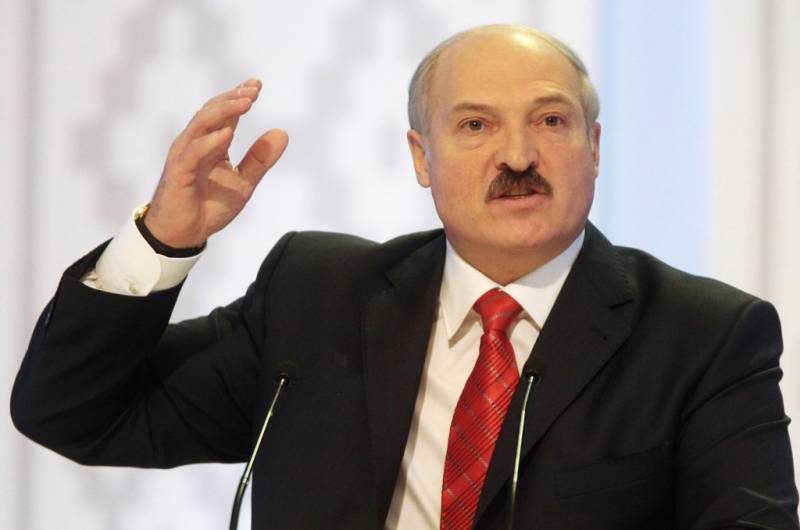 At the same time, the Belarusian leader, in his usual manner, did not forget to speak well of his people:
It will not be possible to push the Belarusians with the Russians. Not only with Russians. In general, with the Russians. This is not the way to somehow get dividends from someone in Russia. Will not work. I already said rudely once: we ourselves are Russians, it is impossible to push us together, a Belarusian is a Russian with a sign of quality.
It is interesting that the president of Belarus, as an example of a failed attempt to push Russians and Belarusians together, cited some indistinct domestic brawl that occurred a couple of weeks ago in the Minsk metro. In early January 2019, a video appeared on social networks where a clearly drunk man in a Cossack goblet was kicked out of a subway car.
It would seem that such an incident does not deserve the attention of anyone other than the local district police officer, but the head of state nevertheless remembered him:
It turns out that there was no smell of Russian there, as they say. This is a conflict of two Belarusians. Moreover, he was quickly filmed and uploaded to the Internet.
It should be noted that now the head of the neighboring state is increasingly concerned about the issue of relations with Russia. This is easy to understand. Russia does not want to make concessions to Belarus, accepting the conditions of Lukashenko. But Minsk is also concerned about the possible consequences of a deterioration in bilateral relations. Lukashenko understands perfectly well that the West does not need him and his political fate is very closely connected with Russia and its support.