Conflicting reports from the Far East about the state of emergency with Russian fighter-bombers.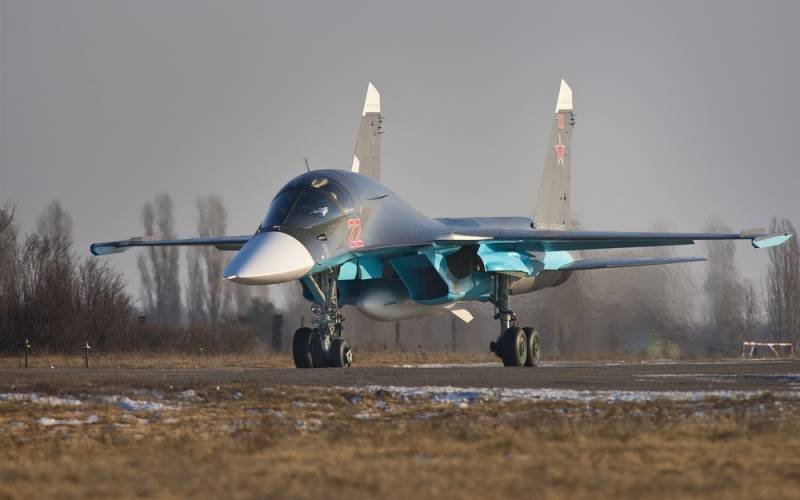 According to the
IA TASS
, during the flight two fighter-bomber Su-34 collided, which went from the sea. It is also reported that the pilots of one of the aircraft ejected.
At the same time,
RIA News
reported that one of the planes crashed, and the crew on the adjacent side allegedly saw the domes of parachutes deployed after the pilots ejected.
According to available information, the plane crashed in the Tatar Strait, between the Khabarovsk Territory and Sakhalin.
The Ministry of Defense of the Russian Federation has not yet given official confirmation of this information.
Recall that on October 19, 2018 over the Sea of ​​Azov as a result
technical
malfunctioning crashed trainer aircraft L-39 "Albatross".
One parachute was found at the crash site, but later it became known that both pilots died.
Supplement: Russian Defense Ministry confirmed the crash of two Su-34 aircraft during a planned training flight over the Sea of ​​Japan.
According to the military, there was a touch of aircraft in the air, leading to their crash.
Pilots managed to eject and search and rescue team of two helicopters and one aircraft are currently engaged in their search.