The actions of the UK authorities in relation to Russian business or property are not always the result of tensions between countries.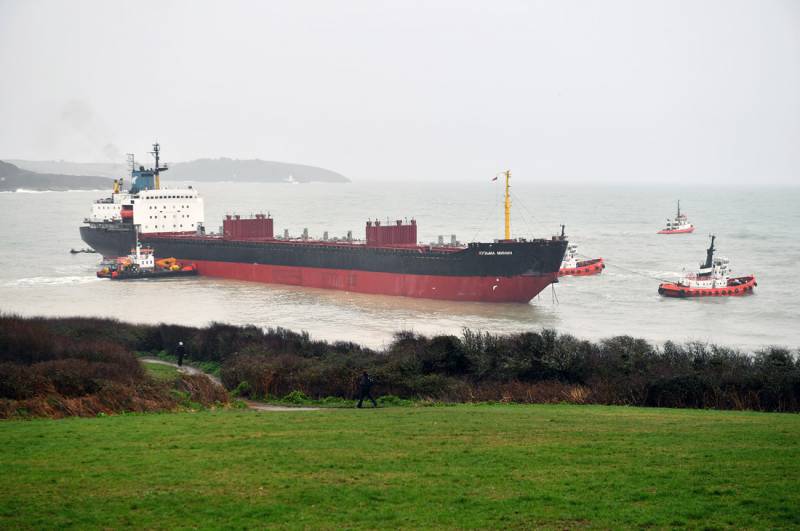 For example, the authorities of Misty Albion arrested the Russian cargo ship Kuzma Minin of the Murmansk Shipping Company, which was a little earlier stranded in the vicinity of the British port of Falmouth.
Coordinator of the International Federation of Transport Workers Sergey Fishov told the agency
TASS
that the reason for the intervention of the British authorities and the subsequent arrest were the debts of the shipowner.
Problems due to commercial disputes between the shipowner and counterparties have long plagued the Russian cargo ship.
Because of this, "Kuzma Minin" at first could not leave the Netherlands for a long time, and then, after an emergency stranded near Falmouth, he was detained by the British authorities until the circumstances of the incident were clarified, as well as for repairs.
Sergei Fishov also said that currently there are 9 vessels of the Murmansk Shipping Company in foreign waters, some of which have been arrested.
Summing up, it can be stated that until shipowners timely resolve emerging financial or property problems, arrests of Russian ships abroad will continue.