The State Duma of the Russian Federation has adopted a statement regarding relations with the Parliamentary Assembly of the Council of Europe. The text of the document recommends not sending a Russian delegation to the next PACE session.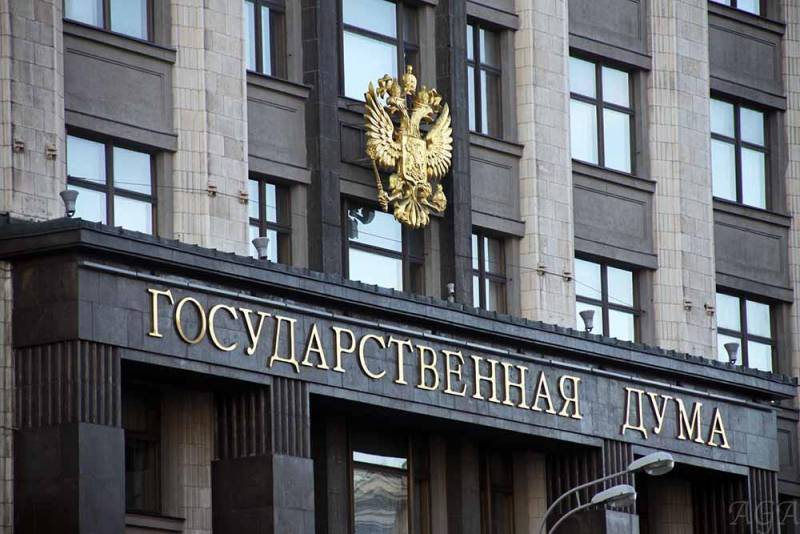 In addition, it is proposed not to pay PACE contributions in 2019. This is due to the infringement of the rights of Russia in this European organization. Russian parliamentarians see no reason to return Russian representatives to PACE. It was emphasized that the protracted anti-Russian campaign is ongoing, and PACE itself as a result was in a systemic crisis.
The statement was supported by all factions. It, in particular, says:
Today, there are no significant shifts in the position of the assembly. In this situation, the State Duma sees no reason for the return of the Russian delegation to PACE and the resumption of payment of contributions of the Russian Federation to the budget of the Council of Europe
The State Duma considers it inappropriate to send an application to confirm the credentials of Russian delegates to PACE. The organization itself is accused by deputies of gross violation of the rights of the Russian Federation as one of the members of the Council of Europe. In particular, it is noted that more than 50% of the judges of the European Court of Human Rights PACE elected without the participation of Russia. As a result, the legitimacy of the decisions of this court regarding the Russians is doubtful. With other structures of the Council of Europe, things are similar.
On the eve of the Federation Council also
adopted the document
, in which the return of Russia to PACE is currently called impractical as long as restrictive measures are applied to national delegations in this structure.