It is difficult to overestimate the benefits that the energy of the processes occurring inside the stars, which are based on thermonuclear fusion, could bring to mankind, and according to the physicists at the Massachusetts Institute of Technology (MIT), this may soon cease to be fantastic. MIT scientists, together with Commonwealth Fusion Systems, have announced that they are ready to build a fusion reactor within 15 years.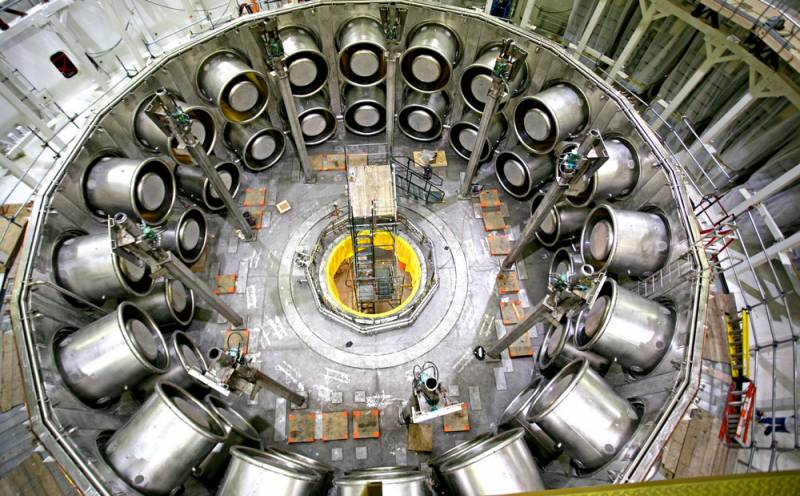 In the 20th century, mankind was able to curb the energy of nuclear fission, in which the atomic nucleus is divided into two nuclei with close masses, which is accompanied by the release of energy. Nuclear fusion is the reverse process, consisting in the fusion of heavier atomic nuclei from lighter ones. So some stars, including our Sun, release energy from the conversion of lighter hydrogen to heavier helium. The synthesis is accompanied by the release of a colossal amount of thermal energy, which people have long learned to turn into electrical energy.
The first attempts to build thermonuclear reactors began in the 40s of the twentieth century, but the main obstacle to progress was the inability to create a reactor capable of withstanding the process of thermonuclear fusion. MIT physicists are sure that they have found a solution - it will become a compact SPARC tokamak (toroidal chamber with a powerful magnetic field inside), which will allow holding a hot plasma, thereby ensuring the synthesis process. According to scientists, the resulting reactor will be able to generate 100 MW of thermal energy, which will be used to create 10-second pulses. According to the developers, this energy is enough to power a small city. The next step with a positive result will be the construction of a 200 megawatt reactor.
The magnetic field for the reactor will be generated by yttrium-barium-copper oxide superconductors magnets, which make it possible to maintain an enormous magnetic field. A magnet of this type, built by National High Magnetic Field Laboratory, can create a 32 T field (Tesla). For comparison, the magnetic field that creates a spot on the Sun is 15 T, and the standard MRI apparatus is 1,5 T.
It should be noted that MIT scientists are not the first to try to curb the energy of stars. The ITER reactor of the same company is planned to be commissioned in 2025, and the British Tokamak Energy is working on the development of ideas for creating even more powerful reactors.