Recently we
Reported
about the nervous reaction of the President of Belarus Alexander Lukashenko regarding the developing relations with Russia. And so, on January 11, 2019, from his words, it became known that Belarus will be "tried on the tooth" in the next two years, so Belarusians need to rally and be ready to answer it.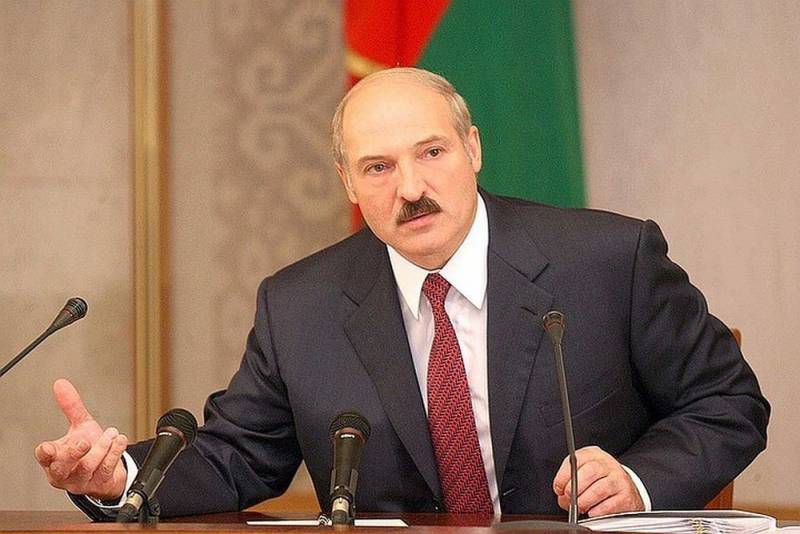 The year will be different for everyone: for someone easy, for someone difficult. But I dare say for sure that for our country, for our people, not only 2019, but 2020 will not be easy. These are not easy years, because, frankly, in these two years we will be very much "tried on the tooth", on the subject of whether we are worthy, if concretized, of the independence that we always and everywhere talk about. And we need to be prepared to answer this question. I am absolutely convinced that we will find a worthy answer
- said Lukashenko, reports
Learned
.
Speaking on the eve of the old New Year, and making another loud statement, the Belarusian leader did not specify who and how would raise the issue of independence of Belarus. Moreover, he did not specify what he means by the words "try for a tooth".
But it must be recalled that in 2018 Lukashenko talked a lot and often extensively about independence and sovereignty, this is generally his favorite topic, and in 2019 he even managed to inform that Belarus will never become part of Russia. However, he did this in previous years. So nothing new, in fact, happened.
And indeed, lately much attention has been paid to the topic of a possible unification of Belarus and Russia. But it is the Belarusian media that excite the world community in this regard. This is generally topic number 1 in Minsk. Therefore, Lukashenko and his spokesman often have to make various formidable rebuttals and statements. Constantly clarifying that independence is sacred and have been determined for a long time.