If in the past 2018 there was a decrease in mortgage rates, then the new 2019 presents unpleasant surprises to potential home buyers. One of them is that mortgage rates have already begun to rise.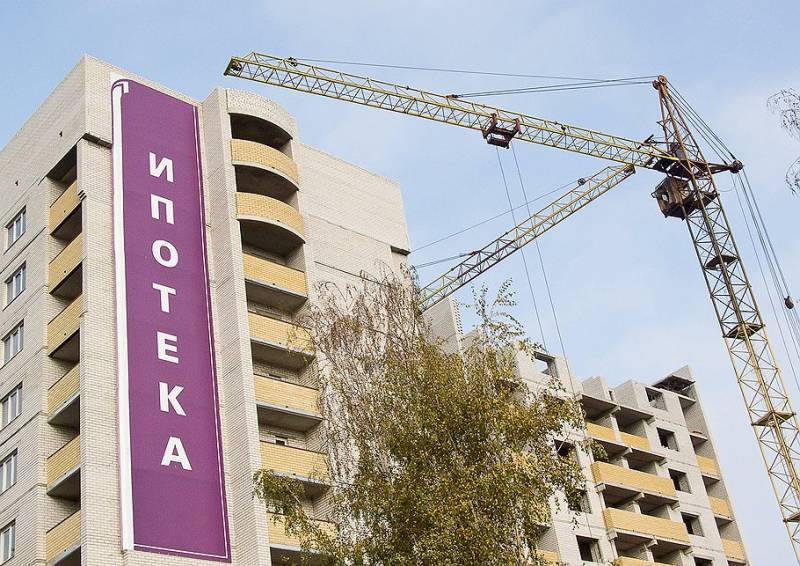 So, the two most famous Russian banks - Sberbank and VTB - announced the adoption of just such a decision. Starting January 14, Sberbank intends to raise housing loan rates by one and a half percentage points.
The VTB increase is not so dramatic, but the mortgage will also become more expensive - by 0,6 percentage points. Thus, if you take a loan per square meter under the standard program, it will be available at a minimum rate of 10,1% per year. And this is subject to comprehensive insurance.
At the same rate, refinancing of loans issued by other banks will be carried out. And even then, this is not for everyone, but for participants in the People of Business program. They can be teachers, health workers, law enforcement officials, tax officials, and representatives of some other professions.
VTB salary clients will be able to refinance their mortgage loans at a rate of 10,2%. For all other citizens, the rate will be 10,5 percent. If the down payment is less than 20 percent, the rate will increase by another half percentage point.
As the head of Sberbank German Gref expects on the air of the TV channel
Russia-24
, in the coming year, the growth rate of mortgage lending will decline. He believes that banks issue such loans "on the verge of profitability", receiving only insignificant benefits.
In the current environment, I'm afraid that all banks will be forced to raise rates somewhat
- predicted Gref, adding at the same time that the price of housing and interest rates on loans are important for people.
But this is not the only trouble waiting for those Russians who would like to improve their living conditions. The procedure for attracting equity holders for the construction of new housing is changing. From July 1 of this year, it will be necessary to use escrow accounts, where the customers' money will be stored until the house is delivered. This measure is aimed at reducing the number of deceived equity holders, but many experts predict an increase in the price of apartments in new buildings, and then on the secondary market.