On January 11, 2019, a weekly briefing of the official representative of the Russian Foreign Ministry, Maria Zakharova, took place. In the process, it became known that Russia was not satisfied with the ultimatum, choral and peremptory demands of the Netherlands and Australia to admit (Russia) guilt for the crash of a Malaysian airliner in the Donbass in 2014.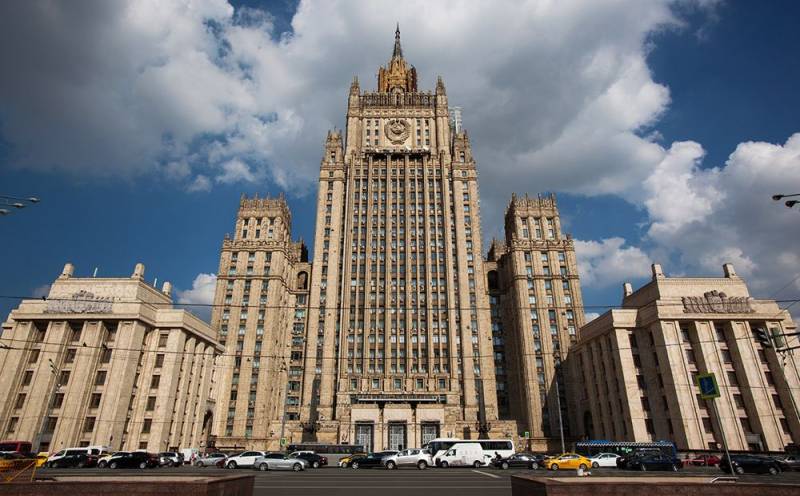 It should be recalled that we are talking about the Boeing 777 of Malaysia Airlines, which followed flight MH17 from Amsterdam to Kuala Lumpur. Then all 298 people on board were killed. All these years, the Joint Investigation Team (JIT), which includes representatives from Australia, Belgium, Malaysia, the Netherlands and Ukraine, has been investigating the incident.
So, according to Zakharova, since May 2018, Moscow has been trying to negotiate with Amsterdam and Canberra so that they reduce the degree of hysteria and hold a constructive meeting. However, this has not yet been done, since the sides have too different positions. At the same time, she clarified that the negotiations could take place in the coming months if the Netherlands and Australia "refuse
political
ultimatums and accusations and at the same time agree to a truly substantive conversation on truly key issues related to the disaster. " The video of the briefing is attached and the words of Zakharova concerning Boeing can be viewed at 1:20:00.
It is necessary to clarify that the West has finally become entangled in its demands, testimonies and desires. For example, back in May 2018, the JIT came to the conclusion that the Boeing was shot down by the Buk system of the Russian armed forces, but it was not established who specifically bears responsibility for this. Then began the choral performances of representatives of the Netherlands, Australia, NATO and the European Union. Then the Minister of Transport of Malaysia, Anthony Lock, spoke, who said that Russia could not be considered guilty of this plane crash and everyone was quiet. Take Russia "by the throat" did not work.
After that, in September 2018, it became known that the missile, which was shot down by the Malaysian Boeing, was fired in Dolgoprudny, Moscow Region, and in 1986 was sent to military unit 20152 of the Ukrainian SSR. Today it is the 223rd anti-aircraft missile regiment of the Armed Forces, deployed in the city of Stryi, Lviv region. It should be noted that this unit was repeatedly involved in the ATO and OOS in the Donbass.