Talk about the possibility of creating a single space-rocket holding (RCS) in Russia has been ongoing since March 2018. Since then, plans involving a union of diverse, but well-known in the world and having a certain profitability of organizations appear in the media with a certain episodic.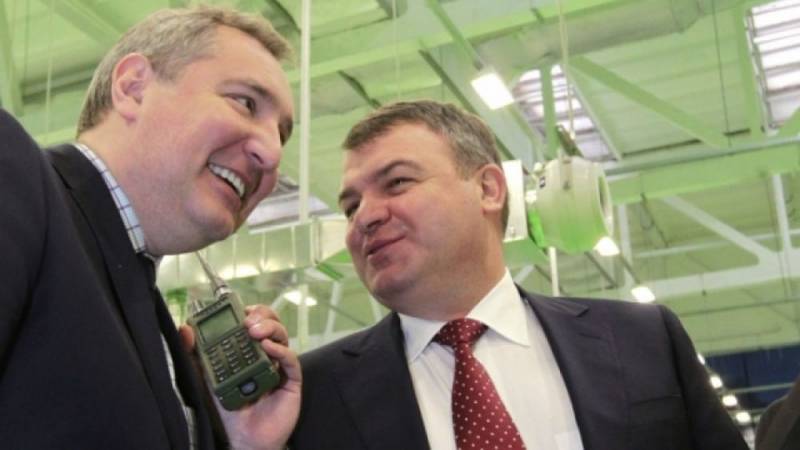 Therefore, it is not surprising that when on January 10, 2018, the head of Roscosmos State Corporation Dmitry Rogozin gave a large and detailed interview to the news agency
RBC
under the intriguing title "Formula" Cosmos Outside
policy
"Does not work," he touched on this topic. So, according to Rogozin, the idea of ​​creating a single RCX in Russia, combining Roskosmos, Almaz-Antey, Radio Engineering and Information Systems (RTI), the Tactical Missile Arms Corporation (KTRV) was deliberately thrown into the media for false start. Moreover, the idea itself is true.
The head of Roscosmos clarified that the companies mentioned were from Soviet times native to the space industry, but ended up in different structures. After which he gave an example of how the NPO Mashinostroyeniya was engaged in the development of the Almaz and Salut orbital complexes, and the Khrnichev Center was engaged in their production.
Khrunichevsky missile plant was, by and large, a serial plant of NPOmash. But then, on the initiative of Serdyukov (the Minister of Defense at that time - ed.), This space company was included in the perimeter of the Tactical Missile Arms Corporation
- said Rogozin.
In addition, Rogozin did not pass over other, in his opinion, problematic issues. For example, he noted the Comet Corporation, which was engaged in the creation of a control system as part of the Satellite Fighter program. Mentioned the "Central Scientific Research Institute of Radio Engineering" (TsNIRTI), developing equipment for electronic intelligence and electronic warfare. Now these companies are part of Almaz-Antey.
Moreover, according to Rogozin, KTRV and Almaz-Antey allegedly have a large export revenue, which could be used to promptly solve the problems of Roskosmos. After which he added that all these enterprises had previously been part of a single Soviet rocket and space industry, and the "disunity" could simply destroy them.
Therefore, the idea of ​​reunification of the industry is not far-fetched, I consider it correct and inevitable
- summed up this topic Rogozin.
It should be noted that Almaz-Antey and KTRV are indeed cost-effective Russian world-class military-industrial companies. At least, they are definitely among the top hundred global arms suppliers. However, it is not entirely clear why Roskosmos should live at their expense. What they think about the mentioned Rogozin interview at Almaz-Antey, KTRV and other structures is not yet known.
Earlier, we reported on other problems of the Russian space industry, including how much Russia
will cost
flight to the moon.