The Russian military can settle in the very "heart" of the African continent. At the very least, this does not exclude the leadership of the Central African Republic (CAR).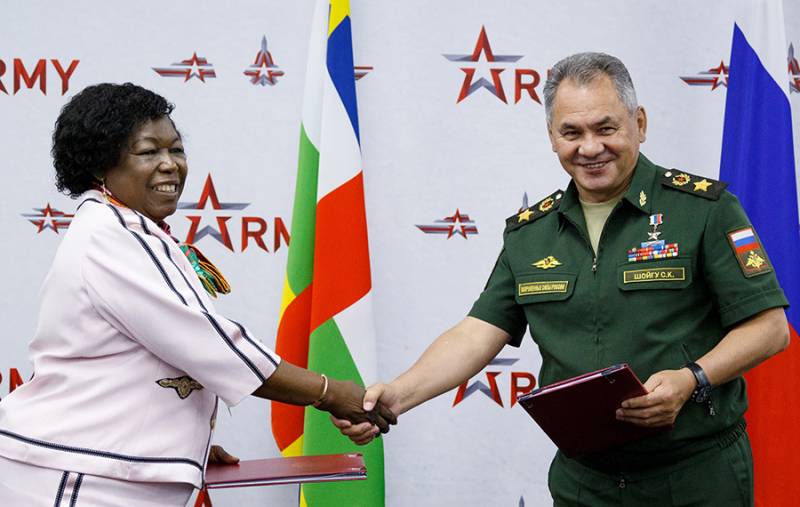 In the interview
RIA News
CAR Minister of Defense Marie Noel Koyara said the agreement between Russia and the Central African Republic allows the creation of a military base, but so far this issue has not been considered.
In August 2018, an agreement on military cooperation was signed between Russia and the Central African Republic. After the signing of the agreement, a military training center was opened in Berengo, where Central African soldiers, led by Russian instructors, learn methods of conducting modern combat and learn how to handle various types of weapons.
Of course, it is impossible to consider the training center in Berengo as a Russian military base, but many residents of the Central African Republic perceive it that way.
By the way, the military from the Central African Republic undergo training in Russia. For example, the chief of the general staff of the Central African army came to our country to improve his knowledge in the military field.
According to Marie Coillard, the CAR is now working to revive a strong army. This is necessary for the country to deal more effectively with radical and terrorist groups.