The United States and NATO are stepping up their intelligence activities near Russian borders. Another "air guest" from the USA flies just 45 kilometers from Sevastopol.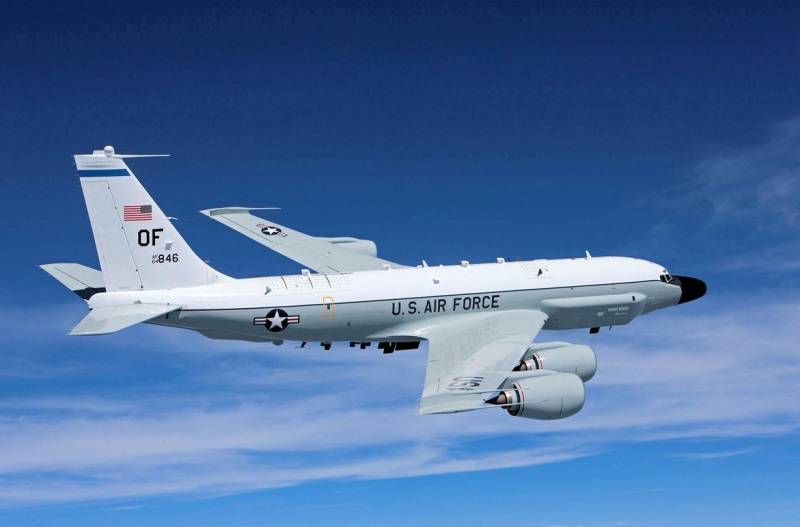 According to the monitoring resource PlaneRadar, on January 9 at about ten in the morning of Moscow time, the American Boeing RC-135V electronic reconnaissance aircraft launched from the Suda Bay air base on the island of Crete, and then headed towards the Black Sea. He flew along the coast of the Crimean peninsula from Kerch to the Black Sea. At 11:35 Moscow time, the plane approached Sevastopol.
Before starting reconnaissance, the aircraft refuel in the air. It is possible that he will spend quite a long time near the Russian borders.
This is far from the first US intelligence flight near the borders with Russia. So, in October 2018, the American strategic aircraft RC-135U was spotted by the same air resource near the coast of the Barents Sea in the region of the Murmansk region. After which he also flew along the western borders with the Russian Federation.
And on January 8, an American unmanned aerial vehicle Global Hawk was spotted near the Crimean coast, which began its flight from Italy, from Sigonella base. He also conducted reconnaissance in the Donbass region.