The position taken by Moscow around the INF Treaty is understood with understanding in Beijing. Moreover, China strongly supports Russia and shares its fears that the US withdrawal from this agreement will hurt the entire system of international relations.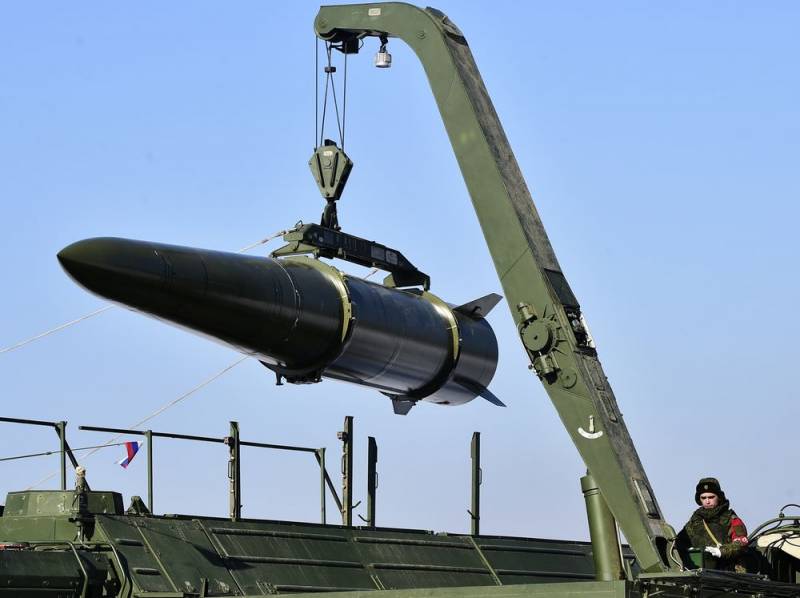 Therefore, it is not surprising that Moscow is grateful to Beijing for its support. As reported by the Russian ambassador to China, Andrei Denisov, who stressed that the liquidation of the INF Treaty would violate strategic stability around the world.
In this regard, we are grateful to China for support in the work on the Russian draft resolution of the UN General Assembly on the INF Treaty, although it was not adopted by the General Assembly, and Beijing's condemnation of US plans to withdraw from the Treaty
- conveys the words of Denisov
Interfax
.
The diplomat said that Moscow understands and shares the negative reaction of the Chinese comrades to tactless public attacks on the part of Washington regarding Beijing's involvement in the INF Treaty.
It should be noted that in December 2018 the UN General Assembly did not adopt a Russian resolution in support of maintaining the INF Treaty. And as the Deputy Permanent Representative of Russia to the United Nations Dmitry Polyansky stated, Moscow is especially disappointed with the position of the European Union. Moreover, the United Nations for the second time is self-alleviating from this issue. Before this, it was in October 2018, about which we
Reported
earlier.
In turn, expert Vladimir Prohvatilov told
NSN
what he thinks about the US plans to withdraw from the INF Treaty. In his opinion, the statements of US President Donald trump are directly related to the upcoming elections.
Trump and the military-industrial lobby need to succeed in the November congressional elections. Therefore, they withdraw from this agreement, but not the fact that they will withdraw
- the expert is convinced, assuming that the inhabitant of the White House will definitely want to "bargain" with the Kremlin.
At the same time, Ivan Konovalov, director of the Center for Strategic Market Studies, said that if the United States wants to change the agreement on the INF Treaty, then they need to agree first with Russia.
But we cannot set ultimatums - we can simply break this agreement, and that's it
- conveys his words
FAN
.
In his opinion, Russia is not against changing the format, and it would be nice if not only China, but also India, Pakistan, Israel, as well as other countries that have such weapons or can develop it, entered the INF Treaty. He believes that the new INF Treaty may well make it look like an agreement on the non-proliferation of nuclear weapons.
We remind you that on December 4, 2018, the head of the US State Department, Mike Pompeo,
объявил
Russia ultimatum on INF Treaty for a period of two months.