On the morning of January 7, an attempted military coup occurred in Gabon. The rebels stormed a radio station in Libreville, the capital of the country, and read out criticism of President Ali Bongo. However, most of the army and the security forces did not support the coup, so the coup participants were soon arrested.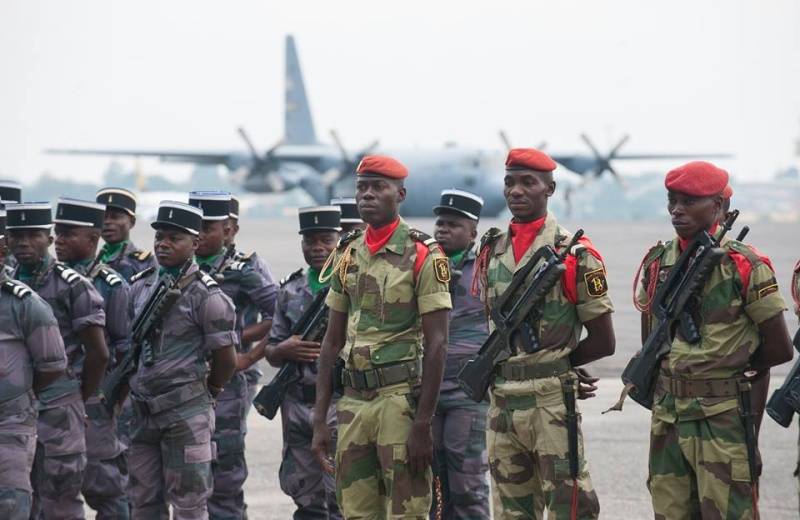 Interestingly, two days earlier, on January 5, 2019, President Donald Trump informed the U.S. Congress of the entry of American troops into Gabon. Although there is no civil war in the country, the situation in it is rather complicated. The U.S. contingent, which includes aviation and ground units, was deployed to Libreville on January 2, 2019.
President Ali Bongo is seriously ill. At the time of the putsch, by the way, he was undergoing treatment in Morocco. The absence of the head of state was also exploited by the opposition officers who called themselves "the Patriotic movement of youth in the ranks of the defense and security forces of Gabon".
Little Gabon is one of Africa's richest in natural resources. Large stocks of oil, manganese, and valuable wood are concentrated here.
Washington is very worried that after Bongo passed away or as president, US forces hostile to the country would not come to power. The reorientation of Gabon towards cooperation with China or Russia is not at all beneficial to the United States.
The introduction of US troops in Gabon is precisely its task to protect American interests in this country. It is likely that a rebellion suppressed today by government forces was associated with this decision of Trump.