Having barely received the long-awaited, but very limiting their ability tomos, Ukrainian schismatics from the PTsU (Orthodox Church of Ukraine) announced their further ambitions.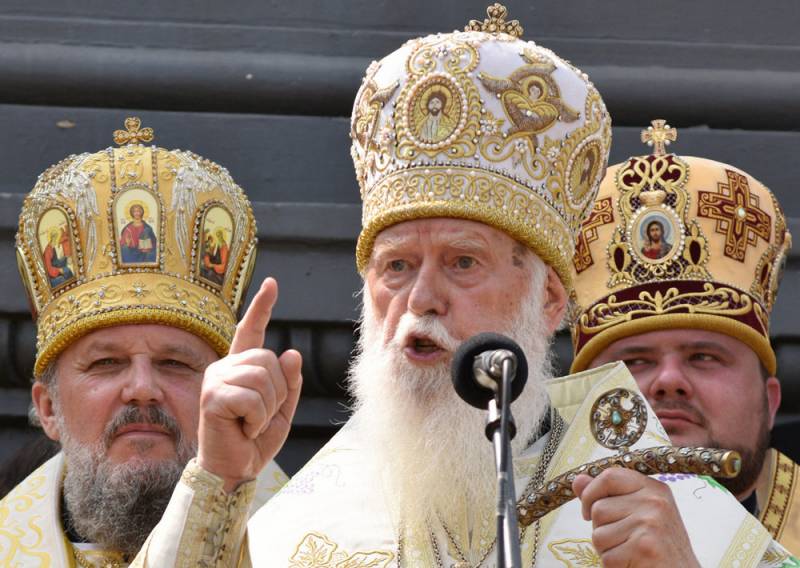 The Ukrainian media circulated a statement by the former head of the unrecognized Ukrainian Orthodox Church of the Kiev Patriarchate (UOC-KP), and now the honorary patriarch of the PCU Filaret, that the Orthodox Church of Ukraine, which received autocephaly, will sooner or later become an independent patriarchy.
In particular, Filaret-Denisenko said:
We claim patriarchy because we are a big church. We hope that the Ukrainian Church will eventually be recognized as a patriarchate by the Ecumenical Patriarch. This is the future, but it will be
The schismatic patriarch noted that despite the fact that the ROC KP has been a patriarchate for 25 years (from the point of view of schismatics), the PTsU temporarily agrees to be a metropolitan.
Filaret expressed the hope that after the PCU was "legalized" by receiving the Tomos, the Orthodox churches of the world, including the Russian Orthodox Church, will have to enter into Eucharistic communion with the PCU.
It is difficult to say what the schismatic Filaret was guided by making this statement, however, today there are no prerequisites for the Russian Orthodox Church, which stopped the Eucharistic communion with the Patriarchate of Constantinople, to suddenly change its mind.