Japanese Prime Minister Shinzo Abe reiterated the hope that a peace treaty with Russia could be signed in the near future. To put an end to the negotiations, he swore on the grave of his father.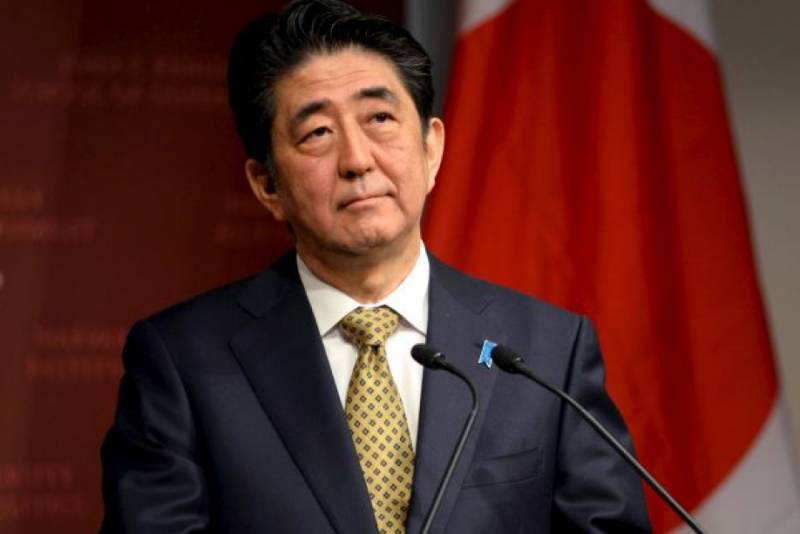 Arriving with his wife in the city of Nagato to commemorate their ancestors, Shinzo Abe went to the burial place of his father Shintaro Abe. In 1982-1986 Shintaro Abe, who was also a prominent Japanese politician, served as Foreign Minister in the Liberal Democratic Party government.
Shinzo Abe told the accompanying reporters that his father, Shintaro Abe, worked hard to improve Japan's relations with the Soviet Union. According to Shinzo Abe, Shintaro dreamed of making peace with the Soviet Union and resolving existing territorial disputes.
I swore on the grave of my ancestors every day to do my best and fulfill my duty, because this year will be a historic turning point,
- emphasized Shinzo Abe.
Recall that Vladimir Putin and Shinzo Abe agreed to expedite negotiations on a peace treaty with Japan. The meeting of Russian Foreign Ministers Sergey Lavrov and Japan Taro Kono is scheduled for January 14, 2019. At it, diplomats will once again exchange views on the peace treaty.