In Washington, however, they decided to demonstrate their support for Kiev's adventures. According to the press service of the sixth fleet of the US Navy, a large landing ship Fort McHenry ("Fort McHenry") was sent to the Black Sea.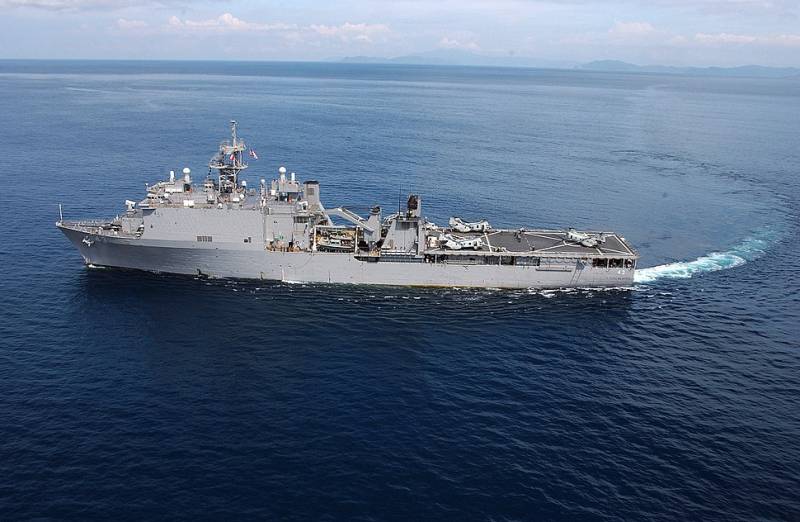 On the page of the command of the sixth fleet in the social network Facebook says:
The USS Fort McHenry (LSD 43) landing craft of the U.S. Navy, as part of the 22nd U.S. Marine Expeditionary Force, began to cross the Dardanelles northward to the Black Sea
Fort McHenry entered service with the U.S. Navy in 1987. It is equipped with two Mk38 guns, two anti-aircraft missile launchers, the Phalanx anti-aircraft artillery system, in addition, there are machine guns on board.
According to the Sixth Fleet, the dispatch of this ship confirms the US's determination to defend the security of the Black Sea, and also strengthens Washington's relations with its allies in the North Atlantic Alliance and other "partners in the region."
If we take into account that earlier, after the Russian-Ukrainian incident in the Kerch Strait, the American special envoy for Ukraine Kurt Volker spoke about the need to increase the US presence in the Black Sea and provide additional support to Kiev (including the supply of lethal weapons), it becomes clear which "partners" in the region "mean.
Back in early December, CNN talked about Washington's intention to send a ship to the Black Sea precisely in connection with the conflict in the Kerch Strait. Now the same channel reports that Washington notified the Turkish authorities about this demarche. This is required by the Montreux Convention of 1936. In accordance with this document, ships of countries that do not have access to the Black Sea can be in its water area for no more than 21 days.