Austrian Chancellor Sebastian Kurtz considers it necessary to gradually lift sanctions against Russia, provided that progress is made in resolving the conflict in the Donbass. He explained his position in an interview with the Rheinische Post.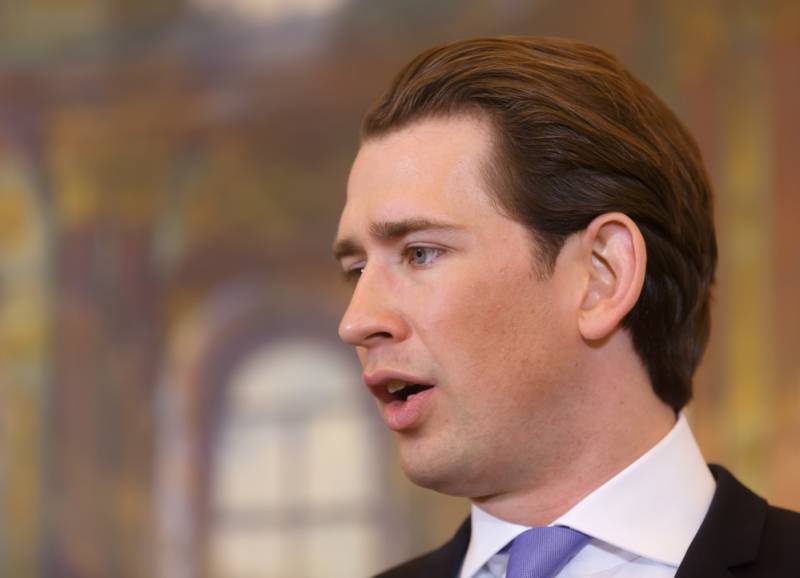 He sees the first serious step in this direction in the agreement between Ukraine and the republics of Donbass on a New Year's truce, if it is to be implemented. Sebastian Kurtz believes that this should be in the interests of Kiev, although there has been very little significant progress.
Kurtz defended the idea of ​​the gradual lifting of sanctions against Russia while achieving success in reconciliation of the parties in the Donbass at the time when he was the country's prime minister. And for the first time it was expressed by Walter Steinmeier, who then held the post of head of the German Foreign Ministry.
In the interview, the Austrian Chancellor raised a number of other issues, emphasizing the prominent role of his country, which took an active part in all pan-European processes during the year.
He sees the main problem of the European Union in that some of its members consider themselves superior to others. He fundamentally disagrees with this point of view, believing that there should be no division into first and second grade.
Sebastian Kurtz also noted the significant success of the European Union in addressing the migration issue.